East-West Corridor Project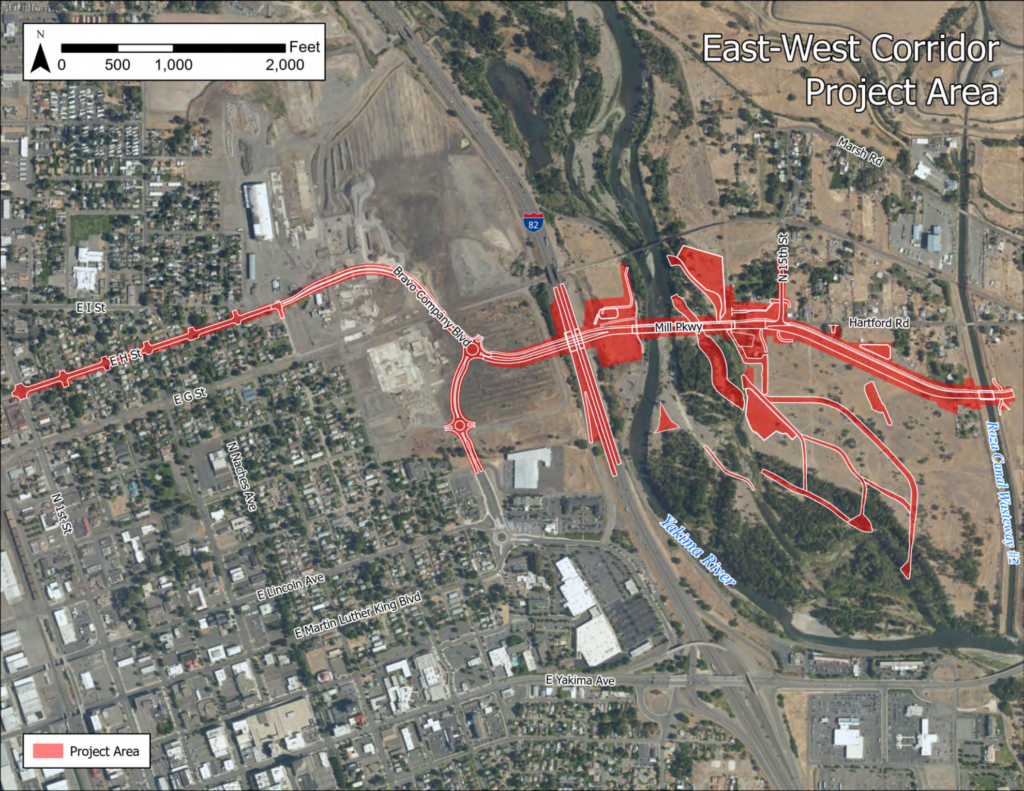 The purpose of the East-West Corridor Project is to reduce congestion and connect the growing neighborhood of Terrace Heights to the City of Yakima:
Provide an alternative Yakima River crossing for east-west travel between the City of Yakima and Terrace Heights.
Increase mobility, by decreasing travel delay, and relieving traffic congestion at the I-82/Yakima Avenue Interchange and on Terrace Heights Drive and Yakima Avenue.
Construct the local road corridor which would allow for the consideration of construction of the recommended alternative for an interchange with I-82 identified in the WSDOT I-82/Yakima Avenue/Terrace Heights Drive IJR.
Provide bicycle and pedestrian facilities including a connection to the Yakima Greenway Trail.
Serve the existing approved transportation and land use planning along the roadway corridor as documented in the Yakima Valley Conference of Governments (YVCOG) 2020-2045 Metropolitan and Regional Transportation Plan.
Although this is a cooperative project, Yakima County is the lead agency in receiving comments and organizing the documentation for the East-West Corridor Project.
For more information visit http://cityofyakima-terraceheights.org/