Momentum for aquatic center at MLK Jr. Park
Efforts to build an aquatic center at the City's Martin Luther King Jr. Park gained significant momentum on September 18, 2023, with the announcement of two pledges totaling $725,000.
OIC of Washington (OIC) announced a pledge of $500,000 to the project and the Yakima Valley Community Foundation (YVCF) said it is giving a gift of $225,000.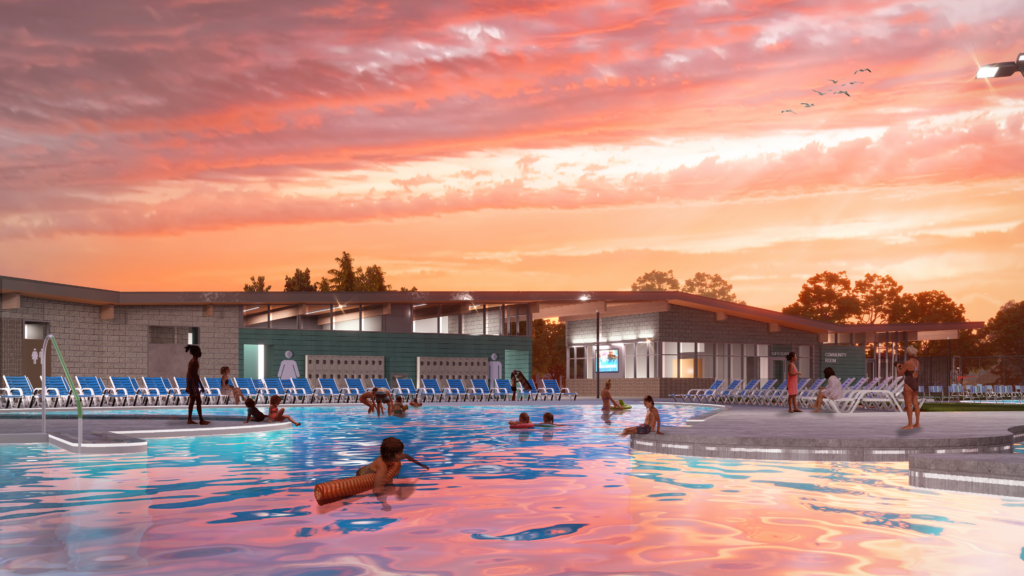 Construction of the Aquatic Center at MLK, Jr. Park is tentatively scheduled to begin in 2024.
A grassroots, community-based committee was formed earlier this summer to generate $3 million from private donors to build the aquatic center.  All donations are being made to the YVCF, who is also managing the aquatic center fund.
Click the following to learn more about YVCF – https://yakimavalleycf.org/
Click the following to learn more about OIC – https://www.yvoic.org/
Design work on what is being called the "Aquatic Center at MLK, Jr. Park" has been underway since last year. Yakima Parks & Recreation has recently been sharing artist's renderings of the aquatic center at Yakima City Council meetings, other City committee meetings, and with community organizations.
The Yakima City Council received an update during its meeting on June 6, 2023.
The estimated cost of the aquatic center is about $11 million. The City and Yakima County have each committed $3 million to the project. The Washington State Legislature has also contributed more than $2 million to the aquatic center.
A pool at MLK, Jr. Park (which was called Washington Park at the time) was closed in 2006 due to its having reached the end of its life span. The year before that, the City closed Miller Pool in Northeast Yakima and Eisenhower Pool on the west side of the city for the same reason.