Two sure signs of autumn are here, as Yakima Parks and Recreation published its Fall 2023 Program Guide and Yakima Transit's Fall/Winter 2023 Bus Book is out now.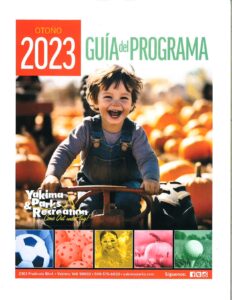 The Fall/Winter 2023 Bus Book includes updated route schedules and maps for Yakima Transit, including the Yakima-Ellensburg Commuter and a free shuttle to the Central Washington State Fair.
The Fall 2023 Program Guide provides details about a host of activities Yakima Parks & Recreation is offering this fall/winter, ranging from softball in the snow to a Halloween Egg Hunt and Holiday Bazaar.