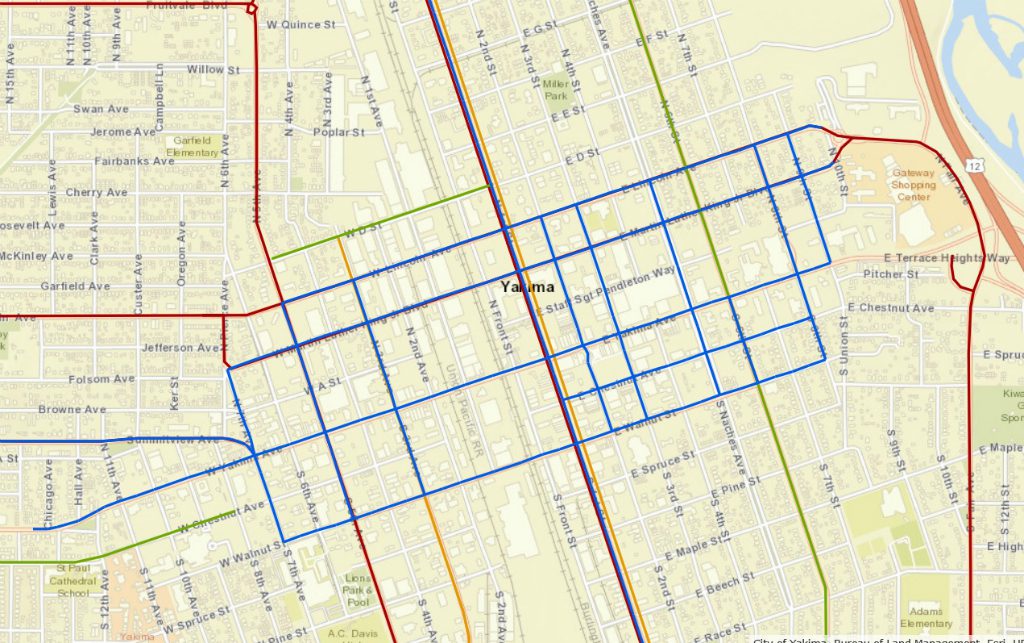 This map highlights (in blue) the roads in Downtown Yakima that are defined as Snow Routes, where vehicles may be towed if plows need to get through during storms that drop at least 3 inches of snow.
Additionally, the map shows the priorities for the City of Yakima's snow plow routes. The map is available at https://www.yakimawa.gov/apps/snow-routes/
Check back each month for a Map of the Month produced by the City of Yakima's Geographic Information Systems Department.