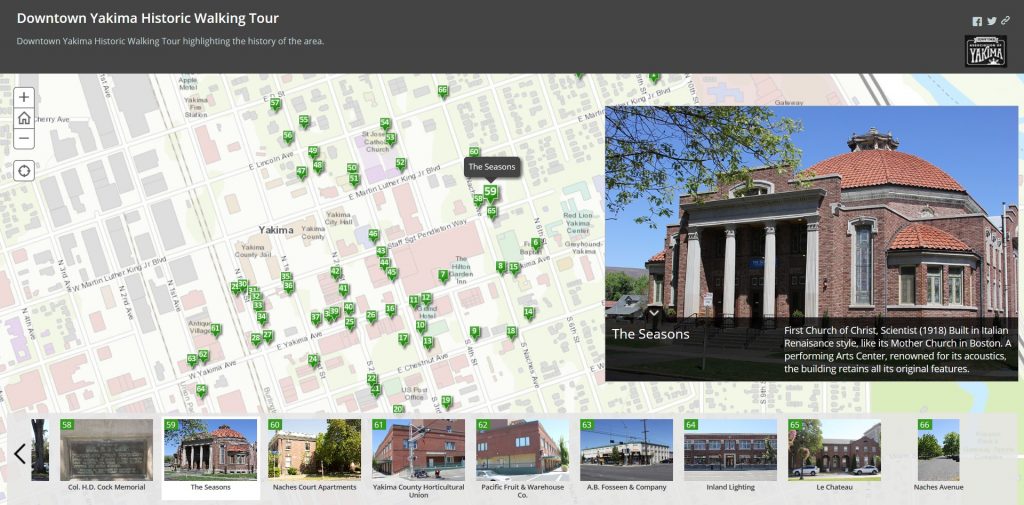 This map provides a self-guided walking tour of historic Downtown Yakima. It points out the location of 66 historic sites. It provides photos and background information for each of the historic sites.
The walking tour map is available at https://gis.yakimawa.gov/portal/apps/MapTour/index.html?appid=4a985759544a4965be4ca49d9d93220e
Check back each month for a Map of the Month produced by the City of Yakima's Geographic Information Systems Department.