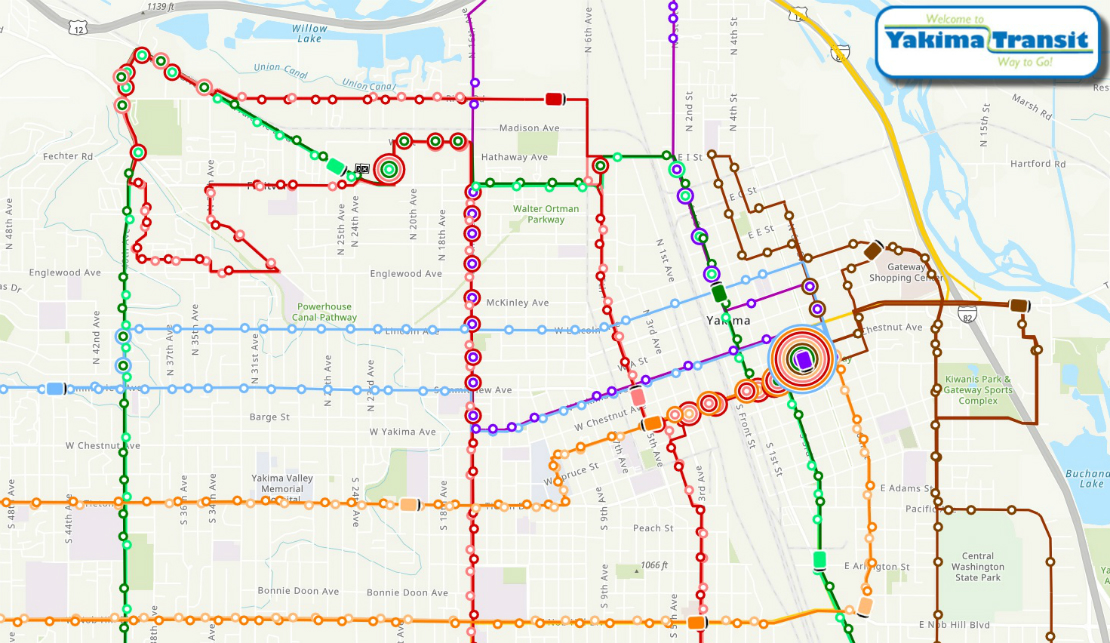 Where can you catch a Yakima Transit bus? Where do the buses go? That information and more is available by clicking on the following link for the City of Yakima's Map of the Month – https://gis.yakimawa.gov/transit/routemap
It is an interactive map showing Yakima Transit bus routes, stops. The map also allows users to track the buses enroute to each stop.
The map is updated to reflect Yakima Transit's new route schedule as of May 1.
Check back each month for a Map of the Month produced by the City of Yakima's Geographic Information Systems Department