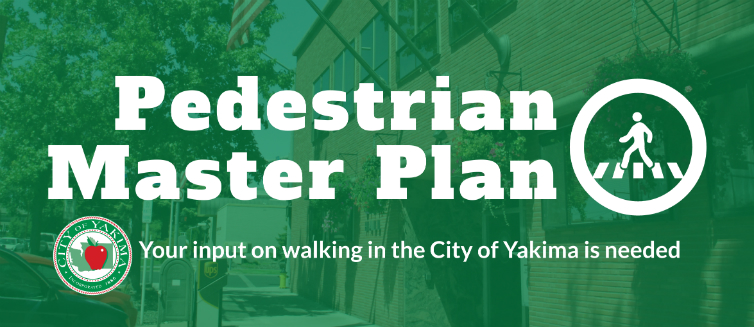 The City of Yakima seeks community input on pedestrian access.
What is working well? What areas need improvement related to walking in the City of Yakima?
As part of its Pedestrian Master Plan, the City has posted surveys in English and Spanish online asking for public input. Survey questions range from walking frequency and destinations in the City of Yakima, to barriers that prevent walking more often.
Community mem bers are also asked to review an interactive web map they can use to zoom to different areas of the City to provide more detailed descriptions about pedestrian access.
Pedestrian web maps are available in English and Spanish by clicking the survey links, or directly by clicking:
English – https://yakima.altaplanning.cloud/en#/step-one/
Spanish – https://yakima.altaplanning.cloud/es#/
The City of Yakima Bike and Pedestrian Committee held a Pedestrian Master Plan kickoff meeting on Thursday, Nov. 5th.
Click https://videos.yakimawa.gov/CablecastPublicSite/show/10543?channel=2 to watch Y-PAC coverage of the kickoff meeting.