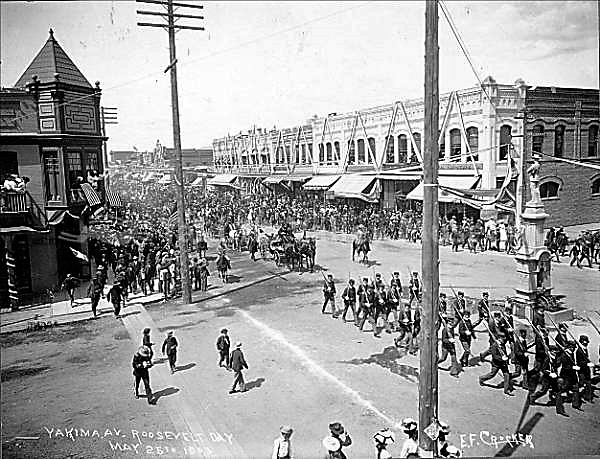 This week's Vintage Yakima photo from 1903 shows a parade in downtown North Yakima in honor of President Theodore Roosevelt, who was in town for a visit.
Photographer E.F. Crocker's perspective in this photo shows the parade at the intersection of Yakima Avenue and Third Street. At right, the Col. John Jacob Weisenberger statue and monument is visible. It commemorates the fallen of Yakima's Company E of the First Washington Infantry who fought in the Philippine Insurrection following the Spanish-American War. Weisenberger commanded the battalion. The monument not only had a drinking fountain, but also a trough for watering horses.
The monument was moved in about 1907 when streetcar lines were installed. At that time it was moved to the Yakima County Courthouse lawn on the west side of 2nd Street directly across from Yakima City Hall.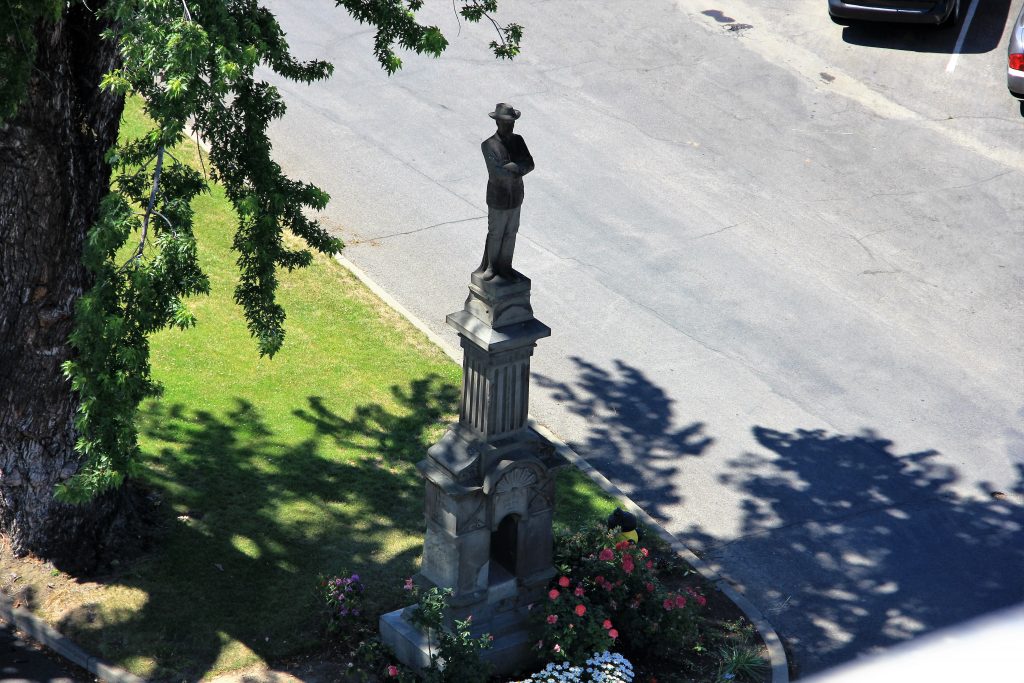 Due to construction at the courthouse in 1941, the statue was moved to its current location at South Naches Avenue.