Hotel Maison at 321 E. Yakima Avenue has been a Downtown Yakima landmark since its construction in 1911. Not only has the building been restored in recent years to serve as an elegant hotel, it also boasts a rotating display of work by local artists.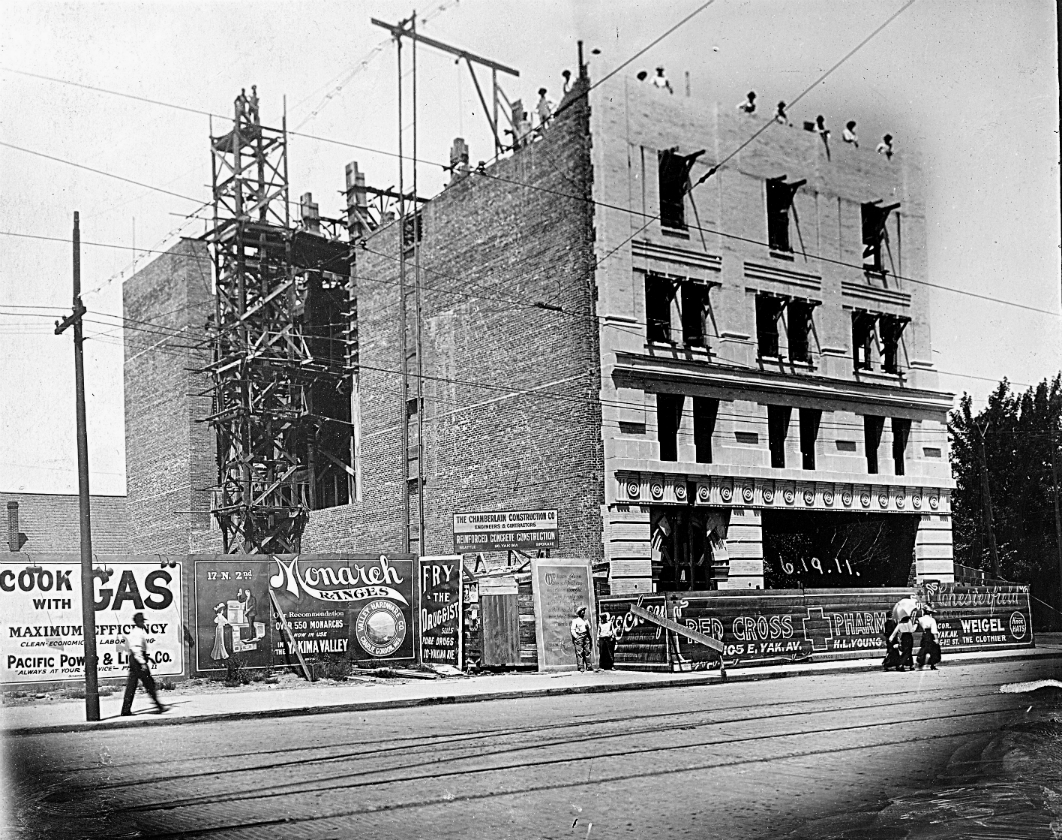 Originally constructed by Yakima Freemasons, it featured a Masonic ceremonial temple on the top floor.
Architects William Ward DeVeaux of Yakima and Frederick Heath of Tacoma designed the building in a Second Empire style that also reflects the Classical style. Details include  slate roof, terra cotta detailing, and circular windows on the top floor. It was the tallest building between between Seattle and Spokane at the time of its construction.