Pedestrian Master Plan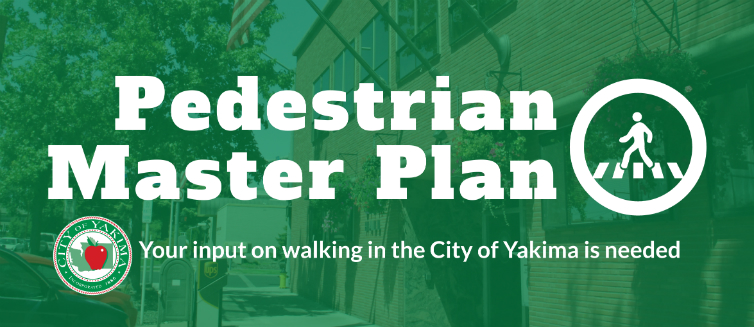 The City of Yakima has teamed up with ALTA Planning & Design to compose the City's first Pedestrian Master Plan. The Pedestrian Master Plan aims to analyze the way pedestrian traffic moves throughout the City, examines the areas that could be improved, and composes a series of goals and policies the City can implement which will help improve traffic standards around the City.
As the Pedestrian Master Plan gets underway, the City is looking for information from you, the residents of Yakima. We want to know your thoughts on pedestrian access throughout the City, from things that are working well, to areas that need improvement. In the links below, there is a survey where you can leave your feedback, along with a webmap. In the webmap, you can zoom in to different parts of the City give a much more detailed description on a certain area using the tools on the left had side of the screen.
The information you leave in the survey and the webmap will be compiled over the next two months to help create a better understanding on the specific areas the Pedestrian Master Plan will need to target. Feel free to pass the information onto anyone else at your organization, or within your workgroups, the more data, the better the results.
Kickoff Meeting video – https://videos.yakimawa.gov/CablecastPublicSite/show/10543?channel=2
Survey:
Public Input Map (English and Spanish): (SURVEY IS NOW CLOSED)
Pedestrian Master Plan – Final Version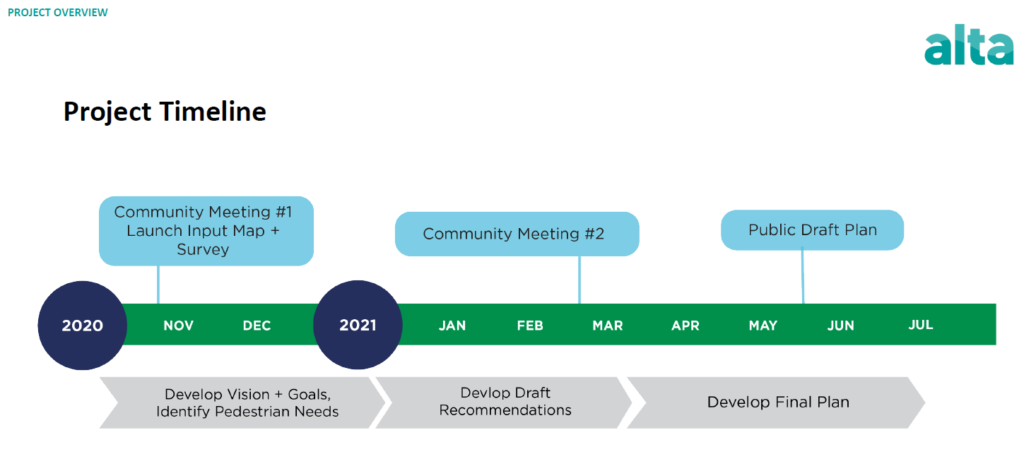 If you have any questions about the Pedestrian Master Plan, or if you would like to stay in the connected as the plan develops, please contact Trevor Martin, Senior Planner at trevor.martin@yakimawa.gov or at 509-575-6162