City facilities re-opening
Yakima City Hall and all City facilities re-opened to the public on Tuesday, June 1st.
City employees and visitors who are fully vaccinated will not be required to wear face coverings. Masks will be required for City employees and visitors to City facilities who are not fully vaccinated.
In keeping with federal and state mandates, masks are required for all – those fully vaccinated and not fully vaccinated – on Yakima Transit buses and at Yakima Air Terminal-McAllister Field.
City meetings will continue to be held via Zoom for the time being, pending further guidance from Gov. Jay Inslee's office regarding public meetings.
City Hall and all City facilities were closed in March 2020 in an effort to contain the COVID-19 virus.
Information about City Hall re-opening and other updates is available in the June Issues Brief e-Newsletter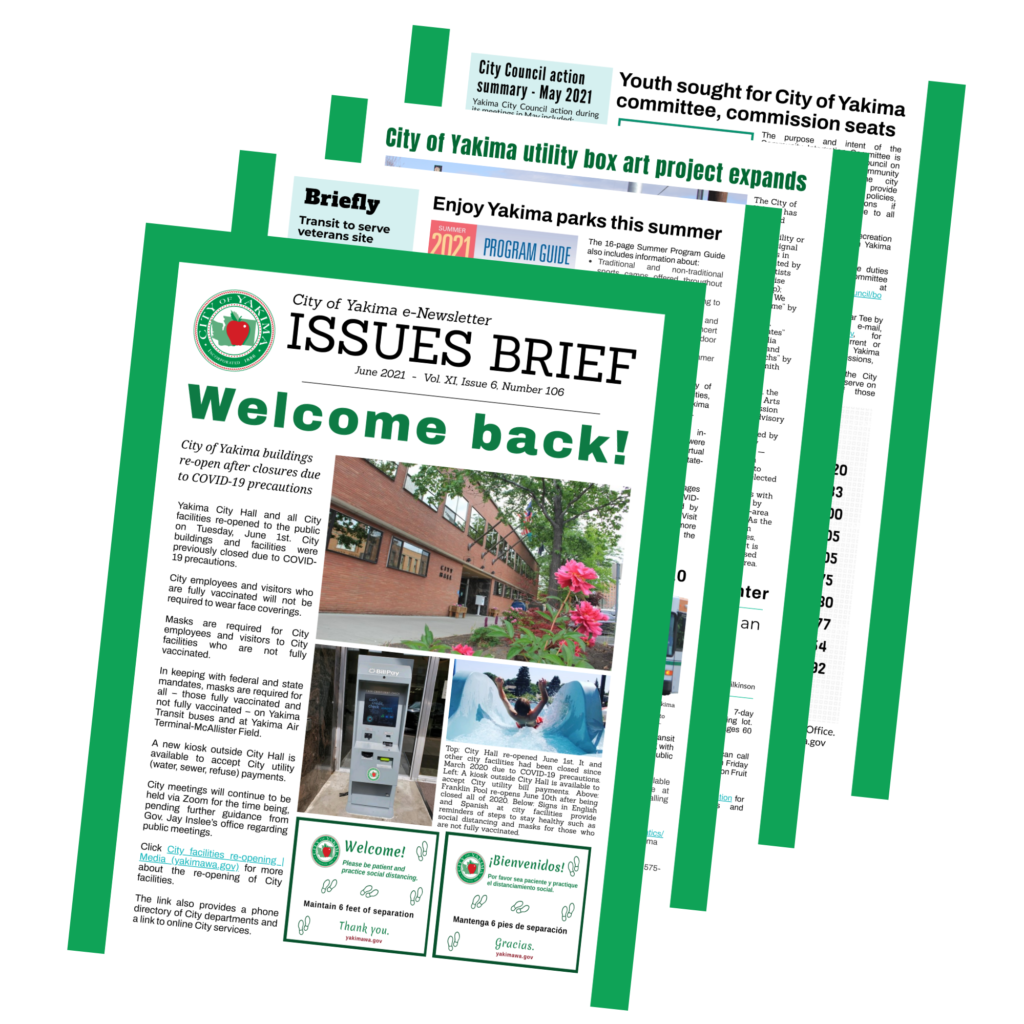 Click City of Yakima response to COVID-19 | Media (yakimawa.gov) for details about the City of Yakima's ongoing response to the pandemic, as well as links to vaccine and other COVID-19 information.
The City of Yakima continues to offers services to the public online and over the phone.