City / County Purchasing  
Notice
The City and County Purchasing Divisions consolidated our functions on November 1, 2009. The City/County Procurement is now physically located at City Hall, 129 N. 2nd Street. City Hall will be your one-stop shop for all of your Purchasing needs for both the City and the County.
YAKIMA TRANSIT DISADVANTAGED BUSINESS ENTERPRISE GOAL SETTING 30 COMMENT PERIOD DEADLINE NOVEMBER 26, 2018
ACCESS ENGLISH NOTICE BELOW: 
ACCESS SPANISH NOTICE BELOW: 
ACCESS DRAFT POLICY BELOW: 
VENDOR ANNOUNCEMENT
NEW ELECTRONIC BIDDING SYSTEM & VENDOR REGISTRATION
City of Yakima/Yakima County Purchasing Division is proud to announce that we will now be using "Public Purchase", a web based e-Procurement service.  In order to begin or continue to receive bid notifications as a current vendor you must register with this new system, which is FREE for you to use.  This vendor registration process is only for goods and purchased services procured by the Purchasing Division.  It does not include or affect Yakima County "Public Works", Yakima County's Small Works Roster, or the MRSC Roster that the City uses for Public Work projects and any Architect & Engineering Rosters.
This process will be effective August 1, 2015.  Please register as soon as possible, but no later than September 1, 2015, so you have uninterrupted access to our solicitations and the notification of our bidding opportunities.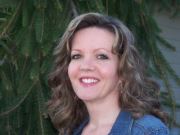 Sue Ownby, CPPO/CPPB
Purchasing Manager
City of Yakima/Yakima County
129 North 2nd Street
Yakima, WA 98901
sue.ownby@yakimawa.gov