Visiting Yakima
While on your latest visit to Yakima, you can check out our great Dining, Lodging, and Shopping. We hope you enjoy your visit to our great City!
Sports
We have many sports for you to enjoy in our City, you can catch a semi-pro football game, watch some races at the speedway, or even catch a dressage competition.

The Yakima Valley Pippins are a collegiate wood bat baseball team based in Yakima, Washington. They are member of the West Coast League and began play in 2014 at the 3,000-seat Yakima County Stadium.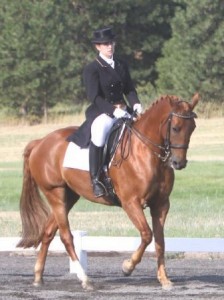 The Central Washington Dressage society is a United States Dressage Foundation GMO club encompassing members in the Central Washington area. Three schooling shows are offered each year, with tests in all levels of USDF Dressage, Gaited Dressage, Western Dressage, Prix Caprilli, USEF and FEI standardized tests, and Eventing and Pony Club tests.
Other Points of Interest in Yakima

Over the past decade, the Apple Tree Golf Course has quickly become one of the Pacific Northwest's premier golf experiences. Carved from the rolling terrain of 100 year-old orchards in Yakima, Washington, Apple Tree's prestigious resume includes a 4-star rating by Golf Digest. Its signature par 3 17th features the world-famous Apple Island Green and has been named "Best Par Three" by the Seattle Times, and "One of Washington's Top 18 Holes" by Washington CEO.

Visit for a nature walk, a gardening class, to study, to get married, for a business meeting or workshop, for a Fresh Science field trip or just because, and you will discover why the Yakima Area Arboretum is one of the most beautiful places in central Washington, and a treasured part of its community.

The Capitol Theatre stands as a testament to the community's commitment to its heritage and its long standing commitment to the arts. The stage is home to a variety of productions that are presented by numerous local organizations, such as Yakima Symphony Orchestra, Town Hall, Youthworks, the Follies and many local dance studios. We also proudly present top-quality touring Broadway musicals along with the newest addition – Capitol Kids, which is an education and outreach program for school-age children.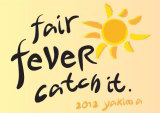 Central Washington State Fairgrounds, now called State Fair Park, was home to the only "State Fair" Washington ever hosted. When the State of Washington realized they really weren't good at running fairs, they got out of the Fair business.
July 1939, a group of local businessmen formed the Central Washington Fair Association. The same association continues to run the County-owned fairgrounds and the annual agricultural fair.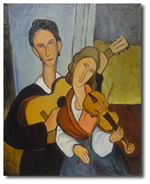 The Yakima Folklife Festival is held on the second full weekend in July (30 years old in 2012). This festival has craft and food vendors, extensive children's activities, a mini Medieval Festival (hosted by the Society for Creative Anachronism), a Saturday night Contradance, and music & dance performances on 5 outdoor stages, the museum's Great Hall stage, and evening concert

White Pass is a kicked-back, slightly off the beaten path ski area that is lauded by both the hard-core skier/rider and the skiing or snowboarding family. How is it possible to achieve both? We've never lost our focus; we know it's our job to share the mountains and to share the exhilaration of skiing and snowboarding with all who come our way. Visit us and we'll do the same for you!

Incorporated in March of 1971, The Yakima Symphony Orchestra is now entering its fourth decade of service to the Yakima Valley community. Under the batons of founding Music Director Brooke Creswell and current Music Director Lawrence Golan, the YSO has grown into a fully professional ensemble recognized nationally as one of the finest regional orchestras in the country.

The Greater Yakima Chamber of Commerce is an organization that promotes pride in our communities through positive, active leadership aimed at creating a cohesive, successful business climate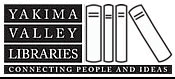 Our library system with its 18 public libraries is located in the beautiful agricultural valley of central Washington. We serve the citizens of Yakima County by providing materials that meet the informational, educational and recreational needs of a diverse population.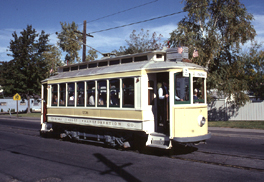 The Yakima Valley Trolleys operate on the tracks of the former Yakima Valley Transportation Company (YVT Co) in Yakima, Washington, U.S.A. The YVT is listed on the National Register of Historic Places because it is the last authentic, all-original, turn-of-the-century interurban electric railroad in the United States. The degree to which the complete YVT system has been preserved is unsurpassed.