Refuse Division
Helping Us Keep Our Communities Safe, Clean and Healthy.
On inclement weather days we will do our best to provide service on the regular schedule. For more information: Winter Weather Advisory
---
To our valued residents,
As our State works to "re-open" from the COVID-19 pandemic, the City of Yakima Refuse Division continues to work hard each day to meet your trash removal needs. While we are all optimistic that our state is on its way to recovery, we will continue to ask that our customers help keep our refuse workers safe by complying with these simple steps:
1- PLEASE CONTINUE TO BAG ALL TRASH
2- PLEASE MAKE SURE ALL BAGS ARE COMPLETELY CLOSED & TIED!
3- PLEASE HAVE CARTS OUT BY 6:00AM
4-WE ARE NOT CURRENTLY PROVIDING SPECIAL HAUL SERVICE. IF YOU HAVE LARGE ITEMS TO BE DISPOSED OF, PLEASE USE OUR TEMPORARY METAL BIN SERVICE
5-ITEMS LEFT AT THE CURB WILL NOT BE PICKED UP WITHOUT PRIOR ARRANGEMENTS MADE WITH THE REFUSE DEPARTMENT. ALL GARBAGE MUST FIT INSIDE YOUR CART
---
Automated Garbage Collection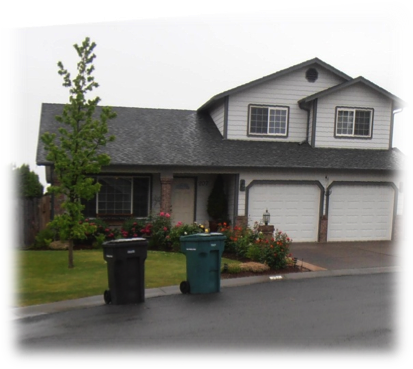 New Rates Effective January 1st, 2023
Automated Service
Refuse Cart Size
Monthly Fee
32-Gallon
$21.65
96-Gallon
$24.90
Carryout Service
Refuse Cart Size
Monthly Fee
32-Gallon
$38.60
96-Gallon

$41.90
Cart Placement
Please have containers at the curb or alley line by 6:00 a.m. on the day of your scheduled pickup.
Please have all your garbage bagged.
Place your cart at the curb or alley line at least 4 feet from any obstruction, including other garbage or yard debris carts, vehicles, fences, mailboxes, power poles, etc.
Place your cart with the wheels facing your residence and the lid opening towards the road.
Avoid placing the container under low hanging tree branches, wires, building eaves or other objects.
Please refrain from parking your vehicle in front of the cart.
Extra Garbage Charges
Extra items placed outside of the cart can be collected with your regular garbage service upon your request and for an additional fee.
| | |
| --- | --- |
| Extra Items | Collection Fee |
| Bag | $3.40/ea |
| Box | $3.40/ea |
| Can/Cart | $3.40/ea |
Overfill Fees
Overfill fees will be charged for debris above the rim of the cart or for debris above the rim of the metal bin. Overfill fees are assessed to the container assigned to your residence.
32 or 96-gallon cart overfill charges are $3.40 per cart, per occurrence.
Metal bin overfill charges are $18.60 per bin, per occurrence.
Call-Back Request
There is a charge of $16.00 if you request our trucks to return and collect garbage or yard debris not placed out for collection at the regularly scheduled collection time or day.
Yard Waste Collection
City of Yakima Refuse division offers yard waste collection as well as regular garbage collection. For more information please see our Yard Waste Service page.
Metal Bins
Metal bins are available for multiple dwellings and other residences where large amounts of garbage accumulate. The bin can be provided in place of your regular garbage service or to use on a temporary basis for that special clean up. Bins should be placed on a solid foundation where they are easily accessible for collection.
For more information and to see sizes and rates use the following links:
Other Important Information
Recycling
The City of Yakima does not currently offer curbside recycling services for household items. However, Yakima Waste Systems offers biweekly curbside recycling for a fee. For more information on which commodities you can recycle and costs, contact Yakima Waste at (509) 248-4213 or visit YakimaRecycles.com.
Collection Time
Please have containers at the curb or alley line by 6:00 a.m.
Special Hauls
The City of Yakima will pick up and properly dispose of tires, appliances, bulk yard debris and household items through a special garbage pickup. Please call for cost estimates.
Utility Customer Service
For service changes and requests, questions or concerns regarding your billing or problems associated with your refuse collection, please call the Utility Customer Service Office at 509-575-6080.
For ordinance information related to Refuse Collection please click the following link:
Title 4 Health and Sanitation: Chapter 4.16 Garbage Storage, Disposal and Collection