Hotel Maison Historic Plaque Unveiling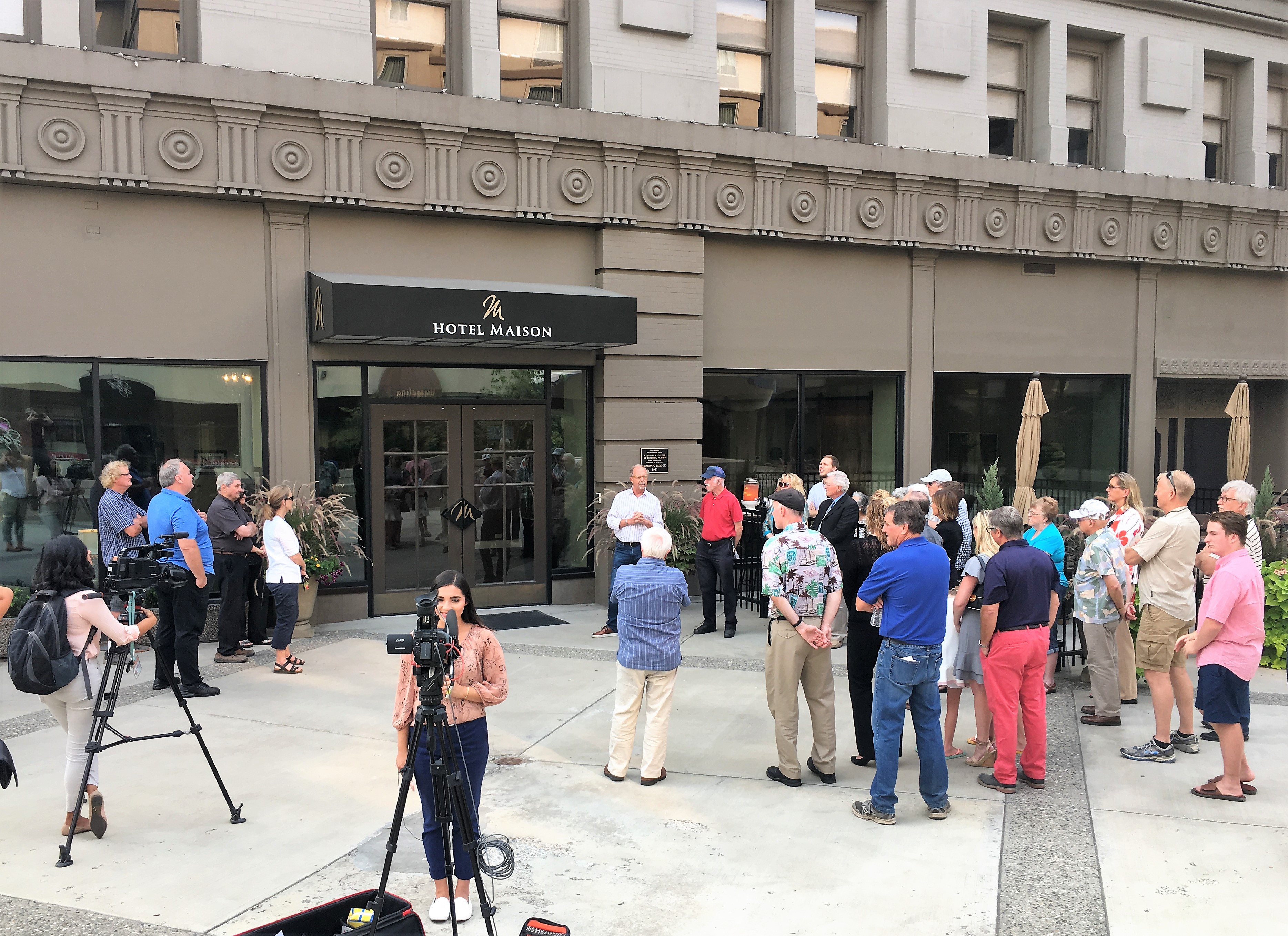 Hotel Maison, 321 E. Yakima Avenue, unveiled a plaque designating it on the National Register of Historic Places during a ceremony on Monday, August 13th.
The building was listed on the National Register of Historic Places in 1996. In 2016, the City of Yakima's Historic Preservation Commission reviewed and approved the Hotel Maison's application for historic preservation tax credits.
The tallest building between Seattle and Spokane at the time it was built in 1911, the building was restored by owner JEM Development Real Estate, Inc. Following those preservation efforts, the building opened as Hotel Maison, a boutique hotel, in December 2015.
The building now known as Hotel Maison was constructed by local Yakima Freemasons. It included a Masonic ceremonial temple on the top floor, with commercial and retail spaces on the lower floors. That temple remains in place today, with original décor from 1911 still preserved. Pictured is Elizabeth Morrier McGree, Vice President of JEM Development Real Estate, Inc. 
Hotel Maison's expansive temple room includes notable views above, through still intact stained-glass windows….
…and below through windows offering a view of Downtown Yakima.