Eliana Macias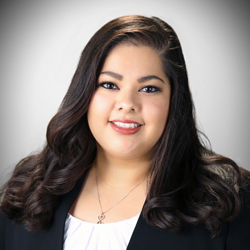 Eliana was born in San Bernardino, California and raised in Yakima. As the daughter of migrant farm workers, a first-generation American, and among the first in her family to attend college, Eliana has experienced a life that a lot of her constituents are living today. She attended public schools in Yakima including Garfield Elementary School (where she learned English), Franklin Middle School, and A.C. Davis High School, from which she graduated in 2009. Eliana also attended Washington State University.
Eventually, Eliana chose to come back to Yakima and plant roots in the same neighborhood that she grew up in. She is a devoted mother to her daughter, Jade. Professionally, Eliana is the lead dental assistant at Lincoln Avenue Pediatric Dentistry, which is operated by the Yakima Valley Farm Workers Clinic, a non-profit community health organization whose mission is to provide compassionate health care. Eliana has, for the past eight years, served the children of the Yakima Valley by providing high-quality dental care.
Eliana is honored to have been elected by voters in Yakima City Council District 1 and is excited to serve her community with respect, dignity and transparency. She believes her ability to speak Spanish, her upbringing, and her innate compassion will allow her to represent District 1 well.