Patricia Byers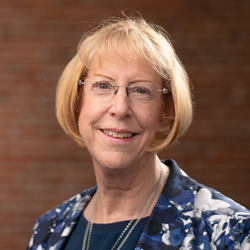 Patricia Byers moved to Yakima from California in 1978, taking a position at the Yakima Family YMCA as a Senior Program Director after having worked with the Kings County YMCA in California for two years. She advanced to Director of Membership in 1984, and maintained that position until she began graduate school in 1990.
Patricia received a Masters of Psychology from Central Washington University in 1993. She then worked in Behavioral Health in the 1 North Psychiatric Unit of Memorial Hospital until 1995, when she accepted a position with Personal Parenting & Assessment Services. There she worked with DCFS referred families in Family Preservation Services, intense in-home parent education, and counseling. She became Clinical Director of PPAS and did program development, staff recruiting, training and supervision while continuing to carry a client caseload. In 2002 Patricia become the sole proprietor of her private counseling services in the historic Larson Building in downtown Yakima until she retired in 2015.
Volunteerism has been a consistent part of Patricia's life since she was in high school. She has volunteered with many organizations and programs in Yakima since moving here. These include Yakima Schools Foundation Board for 7 years, Haven House Board, Yakima Healing & Equipping Rooms Advisory Board, Henry Beauchamp Community Center, Downtown Association of Yakima (DAY), and the City of Yakima Planning Commission for almost 6 years, chairing the last two. Patricia has served in the local church over the years as youth leader, council member, adult education teacher, and PNW Conference Christian Education of Covenant Churches council member. She has served as part of the adult education teaching team, and the Business Council of Yakima Foursquare Church. She is currently a licensed pastor with the Foursquare International Church, and serves in Yakima as volunteer staff.
Patricia married Harold in 1986. They have two adult children, three grandsons, and one great granddaughter.