Collections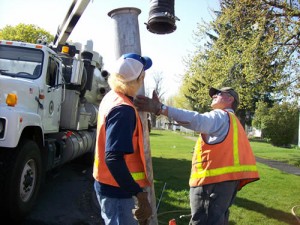 Collections Division
Supervisor: Bobby Brown
202 W. Pine Street
Yakima, WA. 98902
Sewer back-up? Reporting an illicit discharge or illegal dumping?  call 509-575-6077.
If you wish to report a non emergency issue, or leave feedback, please visit Yak-Back
New connection? – please contact the City of Yakima Codes Division for permits and installation requirements.
Welcome To Collections
Our goal is to protect public and environmental health by ensuring that wastewater is collected and conveyed to treatment facilities with minimal risk. The wastewater collection system in Yakima has over 350 miles of pipe, ranging in size from 6 inches to 48 inches in diameter, along with 11 lift stations and 7,000 manholes. In addition, the city has an industrial wastewater line (IW) to collect wastewater from industries that discharge wastewater high in sugar content.
The collection crew inspects the wastewater collection system using state-of-the-art video cameras and smoke testing equipment to determine property connections and system conditions. They also routinely inspect for illegal or unpermitted connections to the city's main sewer line which can result in substantial monetary penalties.
The City's manholes are the access points for routine maintenance and responding to emergency sewer backups. Therefore, manholes should not be covered by landscaping, garden sheds, garages, or fences.  A blocked sewer manhole may result in property damage if crews are unable to respond in a timely manner.
If you suspect an unpermitted connection, an illegal discharge, or experience a sewer back-up, call 509-575-6077 or submit a request in Yak-Back, to report the problem. If the problem is in the City pipe, a truck will be dispatched to investigate and clean the public line.  In most cases of a sewer back-up, the problem is in the private side service line that is between your home or business and the city's main line.  Private side service lines are the responsibility of the property owner. You should contact a plumber to diagnose the problem or a private sewer cleaning service to have your line cleared.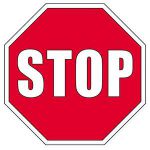 You cannot flush anything down the drain that might clog the sewer collection system or any material that could damage the sewer treatment facility.  Some materials stick to the inside of sewer pipes (both on your property and in the streets).  Over time materials such as grease can block an entire main line resulting in raw sewage flooding streets, basements and yards.  Materials may also pose safety threats to citizens and collection operation employees.
BEFORE FLUSHING ANYTHING DOWN THE DRAIN make sure that it isn't on the following list of materials that should not be discharged to the sewer.
Flammable or explosive liquids, solids, or gases.
Fats, oils or greases. These are often the byproduct of food preparation and include meat fats, lard, cooking oil, shortening, butter, margarine, food scraps, baking goods, sauces and dairy products.
Big chunks of garbage, sand, metals, wood, straw, cat litter (including "flushable" cat litter) disposable diapers, disposable wipes, tampons, tampon applicators, or other bulky so-called "disposable" items.
Garden chemicals or toxic materials.
Unused medications or medical wastes.
Dye waste or tanning solutions
Stormwater, surface water, or groundwater (including discharge from sump pumps) unless specifically permitted to do so.