Planning Division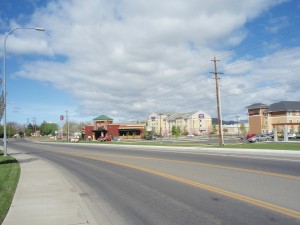 Mission Statement
The mission of the Planning Division is to assist the citizens of Yakima in the achievement of their personal and community development goals. We will provide this service on an individual and timely basis with a commitment to community values, ecological principals for protection of the environment, while evaluating competing priorities and interests.
Our goals for accomplishment of this mission are as follows:
Provide superior public service in a responsive manner;

Coordinate information and provide technical support to all other departments and City officials;

Strive to arrive at decisions that will best serve the entire community and improve quality of life within our community;

Implement the policies of the elected representatives of the City;

Dedicate all of our professional and technical skills to the enhancement of the quality of life for every citizen of the City of Yakima;

Adhere to ecological principals for the protection of the environment, as well as preserve the heritage of and investment in the built environment;

Systematically and critically analyze proposals related to land development and evaluate competing priorities and interests in order to provide recommendations for action.
Quick Links:
The Washington State Growth Management Act requires cities and counties to adopt land use regulations that are consistent with and implement their comprehensive plan. For 2014, the City of Yakima received a total of three requests to amend the Future Land Use Map and one zoning text amendment.The Yakima City Council will conduct a closed record public hearing to consider the Yakima Planning Commission's recommendations concerning the 2014 Comprehensive Plan Map and Text Amendments and concurrent rezone applications. This public hearing will be held on Tuesday November 18, 2014 at 6:30 p.m. or soon thereafter in the Council Chambers at City Hall, 129 North 2nd Street, Yakima, WA 98901. All interested parties are invited to attend this hearing.