Yakima Tree Board
The next meeting of the Yakima Tree Board is scheduled for Monday, January 30, 2023 at 5:00 p.m. in City Council Chambers.
---
View our City Tree Inventory Map to see the types and locations of city trees.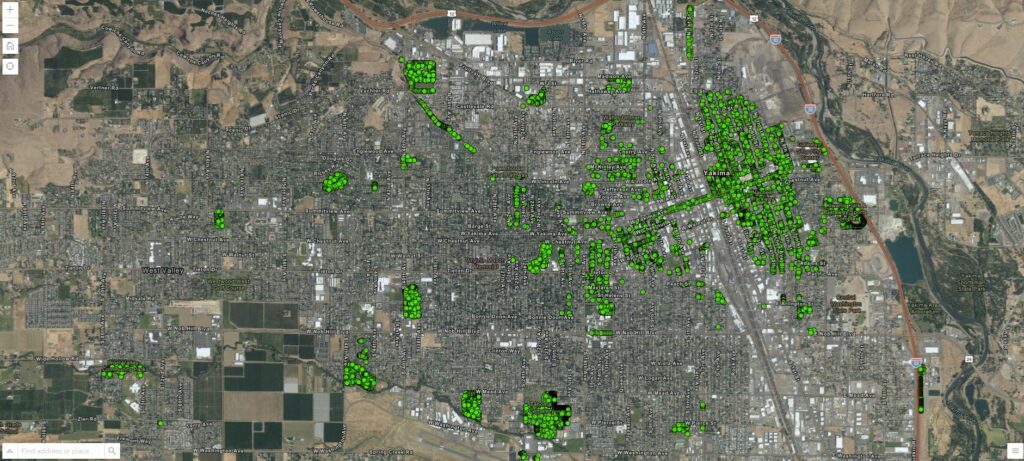 ---
About the Board
Yakima was named a Tree City USA community in 2017. The Yakima Tree Board was established by the Yakima City Council on December 6, 2016 by Ordinance No. 2016-032. The Tree Board will be responsible for studying, investigating, developing, updating, and administering a written plan for the care, preservation, pruning, planting, replanting, removal, or disposition of trees and other plantings in City parks, along City streets, and in other City-owned public areas. The written plan, which will constitute the City's official comprehensive tree plan, will be presented to the City Council annually.
Meetings: Bimonthly – the second Monday at 5:00 p.m. in the 2nd Floor Conference Room at City Hall
Contact: Eric Crowell, Senior Planner (509) 576-6736
Current Members: Lance Forsee, Jheri Ketcham, Daniel Layton, Chip Rognlie, Ken Tolonen