City Garbage and Yard Waste collection will be delayed by one (1) day Wednesday, July 4th

 through July 7th 

due to the Independence Day Holiday.
When service is interrupted for holidays, collection is delayed for 1 day for the remainder of the week. As the 4th of July falls on a Wednesday this year, residents scheduled for garbage or yard waste pickup on Wednesday will have their carts collected on Thursday, Thursday-scheduled carts will be collected on Friday, and Friday scheduled carts will be picked up on Saturday. Starting the following Monday, service resumes on the normal schedule. Also, please visit our observed holidays list to see all of the days when service may be postponed. If you have any questions, please call the Refuse Department at (509) 575-6005 or use our contact form.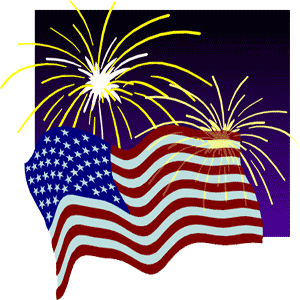 Have a Happy 4th!