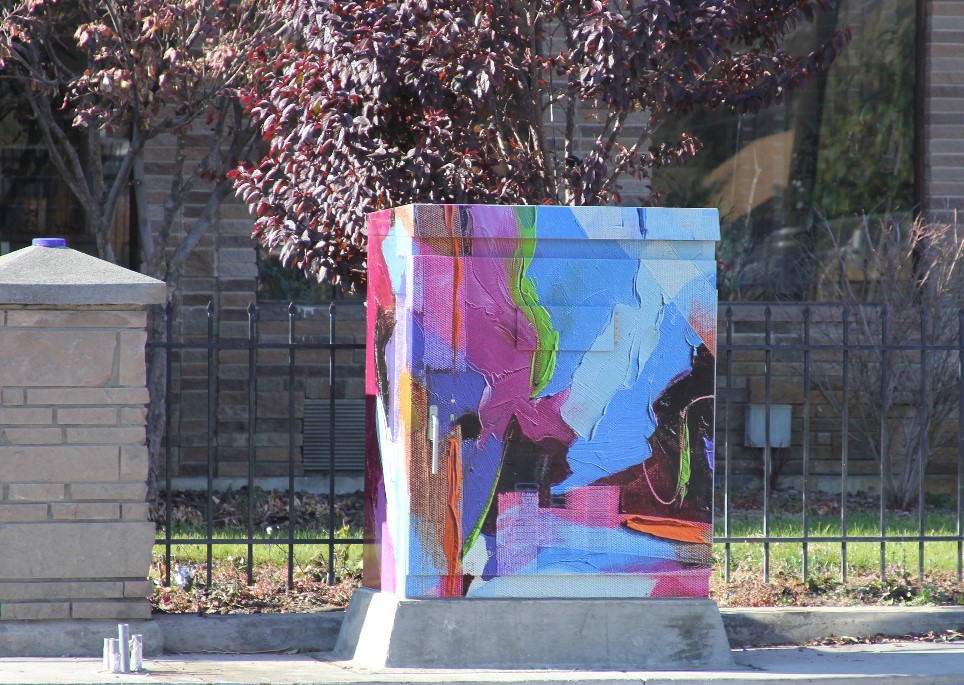 In 2016, the Yakima Arts Commission — an advisory group appointed by the City Council — began a project to wrap selected signal cabinets with designs by Yakima-area artists. As the program continues, more art is being showcased all across the area.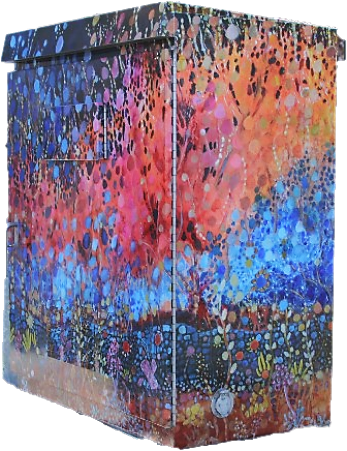 Recently, two more cabinets were added to the showcase – "Map of the World" on North 1st Street and "Snow Mountain Magic" at 16th Street and Lincoln Avenue.
The community beautification project involves swapping the plain green or metal boxes at intersections around Yakima and dressing them up with colorful local art selections.
The Arts Commission selects work by Yakima area artists to be printed and sends the selections over to the City of Yakima sign shop, which prints and installs the art.
The City of Yakima's Geographic Information Systems Department has produced an interactive map showing locations and photos of all 16 signal box art pieces installed to date. The map is available at https://gis.yakimawa.gov/portal/apps/MapTour/index.html?appid=31b29b8971a4481a888aa9ec1ad898a8