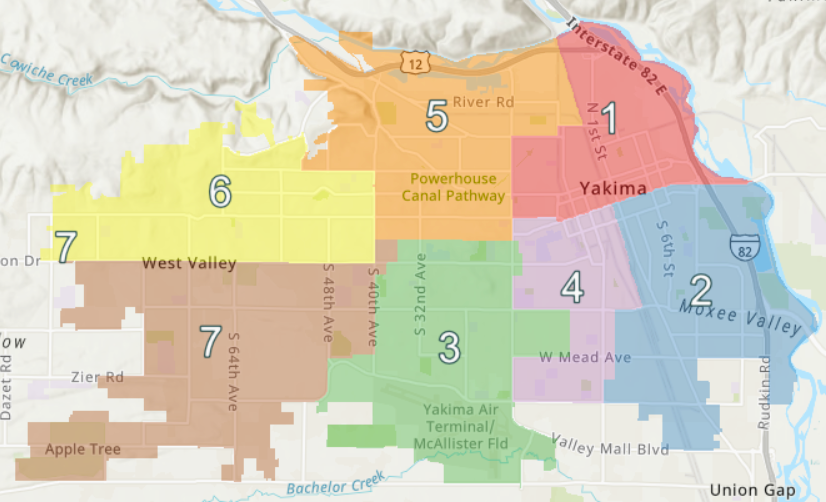 Which Yakima City Council District do you live in? That information and more is available by clicking on the following link for the City of Yakima's Map of the Month showing geographic boundaries for all seven districts – https://www.yakimawa.gov/council/city-council-districts
The interactive map includes demographic data for each district.
This is one in a series of maps produced by the City of Yakima's Geographic Information Systems Department.