Yakima Historic Fruit Row Nomination
Yakima's Historic Fruit Row is a unique collection of buildings centered around the working right-of-way on North 1st Avenue between Yakima Avenue to West "D" Street.
Yakima Historic Fruit Row Significance
This area grew in significance from the late 1890s into the 1940s/1950s as the primary storage, packing, and distribution hub for the booming agricultural industry in the then Town of North Yakima. The historic uses on Fruit Row were a major catalyst to Yakima's railroad interface and long-haul trucking industries.
Little has changed in the last 60+ years. Many of the old warehouses and packing facilities are still owned by the families that built and operated in the early 1900s. Hops and other Produce have mostly taken the place of Fruit storage and processing, thereby retaining the agricultural history.
Nomination Purpose and Incentives
The purpose of the nomination is to protect and retain the legacy of the district consistent with future re-development. There are several incentives that come with placement on the National Register of Historic Places to encourage owner investment in continued agricultural use of the buildings, including:
Federal Historic
Tax Credit 20 Percent: Federal income tax credit on a qualified amount of private investment for certified rehab of a listed building (National Register).
Special Valuation Program: Allows property owners to deduct qualified expenditures for rehabilitating a listed property from the property's taxable value to achieve a 10-year special valuation on assessed property taxes.
While these incentives have different requirements for de-sign review and process, they help encourage private in-vestment in historic properties by extending the investment capacity of private property owners. These incentives acknowledge both the public benefit of historic properties and the capacity for public benefit through coordinated public/private efforts.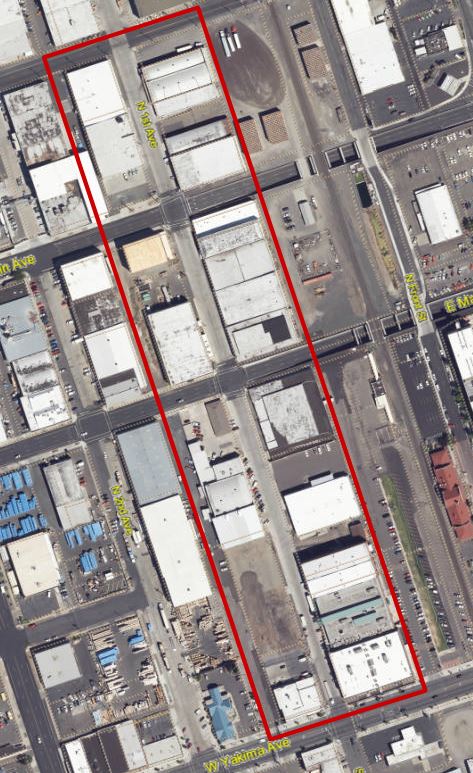 National Register of Historic Places District Nomination
Fruit and Produce Row Historic District public meeting presentation
Next Steps