The City of Yakima is seeking applicants for several City Council-appointed boards, committees and commissions.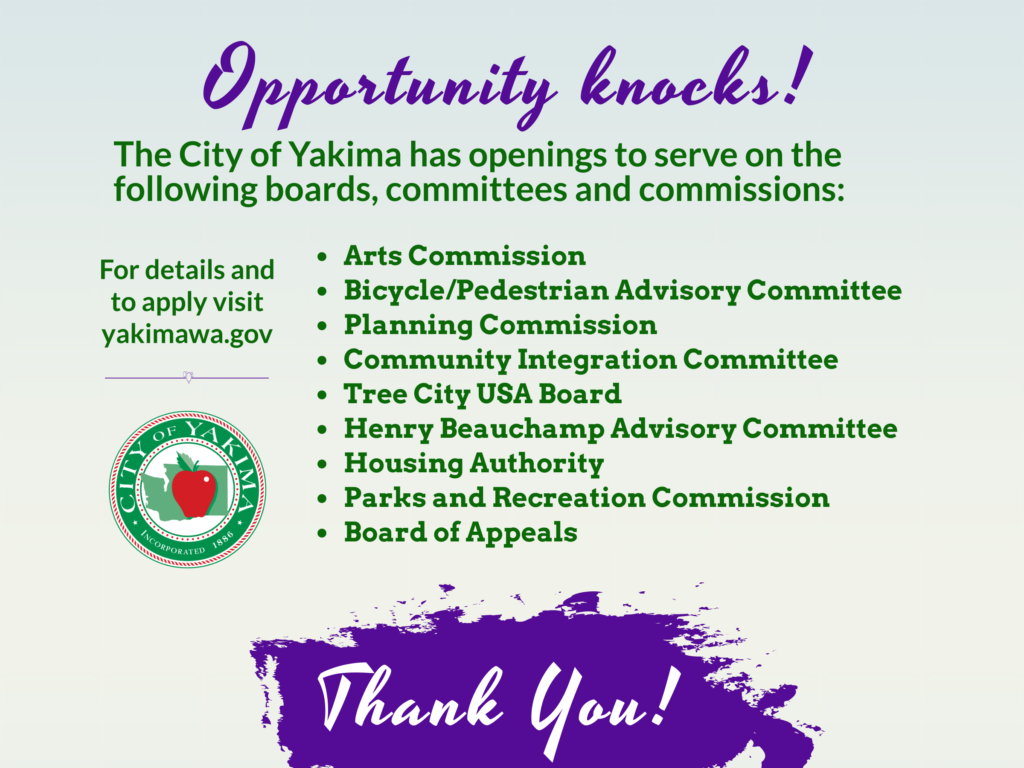 Click Volunteer Opportunities on City Boards, Committees and Commissions | News – City of Yakima (yakimawa.gov) for more about volunteer opportunities on the Arts Commission, Bicycle/Pedestrian Advisory Committee, Planning Commission, Community Integration Committee, Tree City USA Board, Henry Beauchamp Advisory Committee, Housing Authority, Parks and Recreation Commission and Board of Appeals. It is the responsibility of the City Council to appoint people to serve on the governing bodies of those organizations.
Anyone interested in applying for openings can download an application from the City of Yakima website or pick up an application at the City Clerk's office at Yakima City Hall.
For more information about current or future openings on City of Yakima boards, committees, or commissions, contact City Clerk Sonya Claar Tee by phone (509-575-6037) or by e-mail (sonya.claartee@yakimawa.gov).