Code Compliance
What do we do?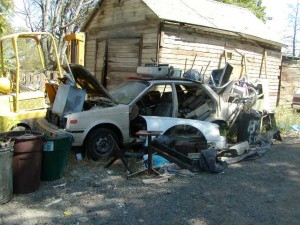 Code Compliance Officers respond to concerns from citizens and other agencies regarding conditions on private property that affect the quality of life within the city, such as, but not limited to: an accumulation of garbage, overgrown lots or yards, junk vehicles, vacant buildings that are open to unauthorized entry, clear view violations at intersections, illegal businesses, illegal conversions, fences in the right-of-way, parking in the front yard, graffiti, illegal signs and public nuisances which render properties substandard or unsafe to its occupants or the general public.
How to contact Code Compliance to report a violation:
By Phone:  The Code Compliance Hotline number is (509) 576-6657.  There is a voicemail option on this number, so you may leave a message with the details of your concern, no matter what time of day or night you call.  Please be sure to indicate whether or not you wish to remain anonymous.
Online: Visit Yak Back to report code violations.  Create a new report by filling in the requested information. You may remain anonymous.
In Person: Stop by our office during regular business hours to report your complaint.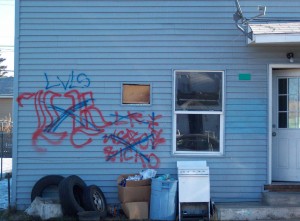 Property owners within the city, and any owner who receives a notice issued pursuant to YMC 11.11.030  to abate graffiti may request assistance from the City's Graffiti Abatement Program.  Feel free to call the City of Yakima's Graffiti Hotline at (509) 575-3550 for more information on this program.
Property Maintenance Code
The Yakima City Council adopted an ordinance in February of 2021 to implement the 2018 International Property Maintenance Code (IPMC) into the Yakima Municipal Code. The ordinance amends portions of the IPMC to reflect local conditions. The City of Yakima Property Maintenance Code can be found in YMC Ch. 11.40, or the PDF version of the IPMC with Yakima's changes incorporated can be viewed/downloaded here.
Property Maintenance Code Appeal Application Packet: Any person directly affected by a decision of the code official or a notice or order issued under the Property Maintenance Code shall have the right to appeal to the hearing examiner, provided that a written application for appeal is filed within 20 days after the day the decision, notice or order was served. Procedure: Appeal hearings shall follow procedure outlined in Yakima Municipal Code 1.43.110-130 and 16.08.012—018.
Public Resources
Do you need assistance with rent, utilities, or home repair? Are you a landlord seeking information or legal advice? Resources from around the Yakima Valley and Washington State are available to you for these needs and many more. View our Public Resources page.