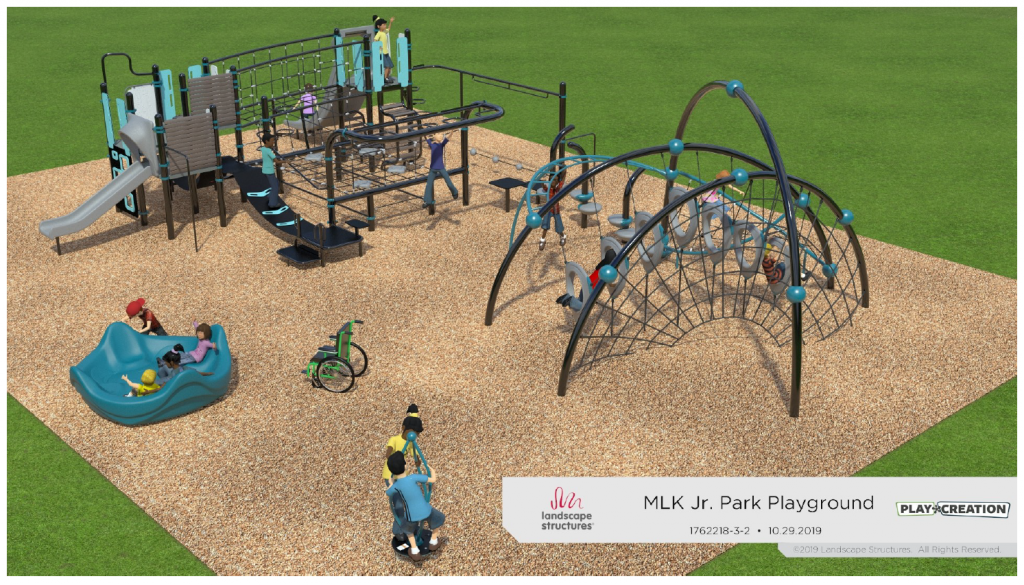 A groundbreaking ceremony at 2:00 pm on Thursday, February 27th will mark more than $160,000 in improvements to the City of Yakima's Martin Luther King Jr. Park.
Improvements include playground equipment, a 576 square-foot picnic shelter and more security lighting.
Yakima Downtown Rotary President Eric Silvers chose the park as the site for the new playground. The new playground equipment is ready for installation at the site of the old playground.
Yakima Downtown Rotary, Sunrise Rotary, Southwest Rotary and Rotary Trust contributed to the improvements planned at Martin Luther King Jr. Park. The park is located at East Race Street and South 9th Street.
"We are grateful for a generous community that gives back and helps create improvements to our parks," said Parks and Recreation Manager Ken Wilkinson. "The Yakima Parks & Recreation Division is able to do much more because of great partners like our Rotary Clubs. Eric Silvers leadership has been so key to making these needed improvements possible."
Interim City Manager Alex Meyerhoff and Mayor Patricia Byers are among those scheduled to speak during the ceremony.
The planned date for the playground installation is Saturday, April 18th. Rotarians will build the playground with help from City of Yakima Park Maintenance staff and the staff from PlayCreation.
Visit https://yakimaparks.com for more about Yakima Parks and Recreation programs.