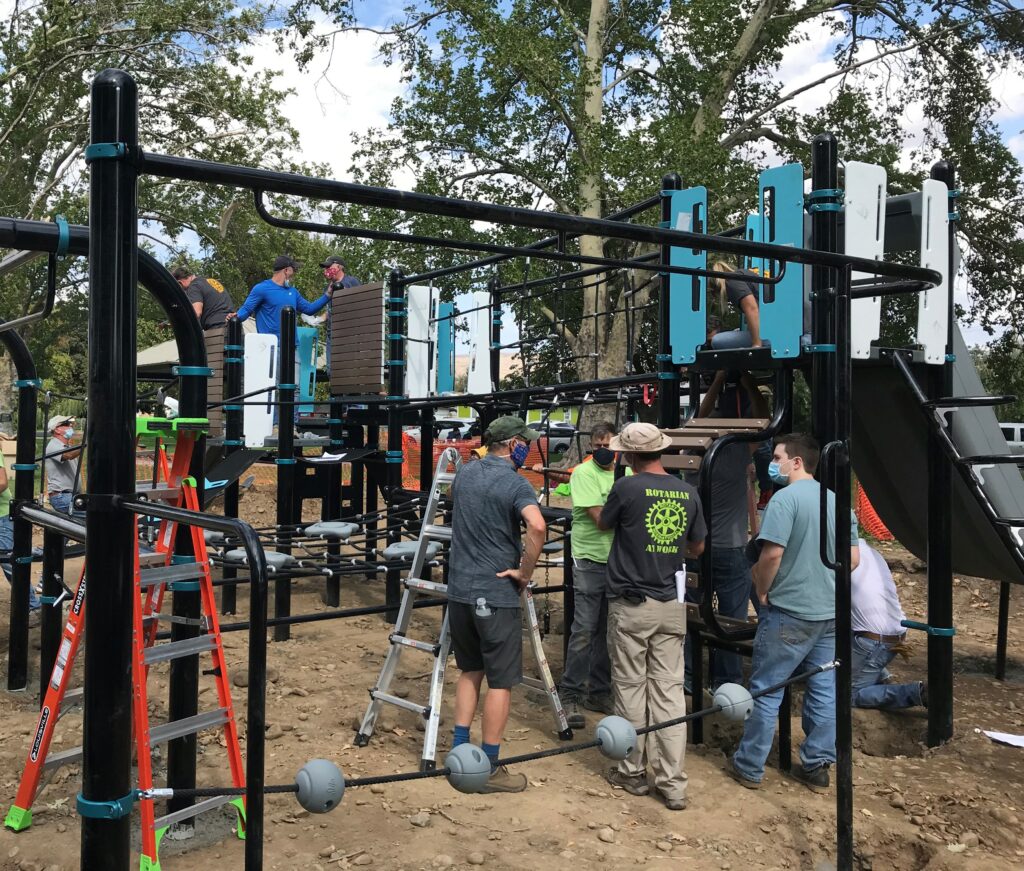 Yakima Parks & Recreation partnered with local Rotarians to install a new playground at Martin Luther King Jr. Park on Saturday, Sept. 19.
The equipment was provided by local Rotary Clubs, who joined the City for a groundbreaking ceremony in February to celebrate the new playground.
The installation was scheduled for April, but delayed due to COVID-19 precautions.