Housing Action Plan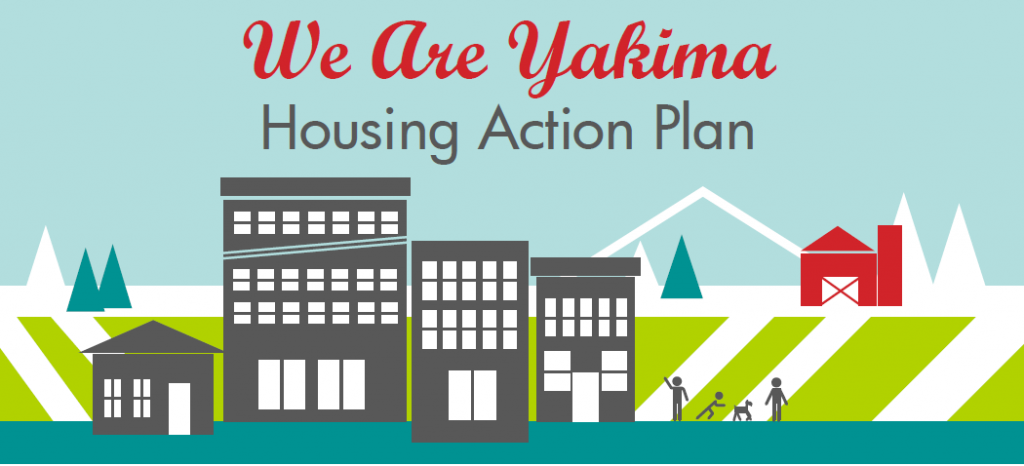 The City of Yakima developed a Housing Action Plan to support and encourage new housing production to provide more housing choices and address local housing needs. This work took place throughout 2020 and early 2021. It considers the housing needs of current residents and workforce as well as projected future population growth. There are six primary objectives:
A. Encourage diverse housing development within existing neighborhoods.
B. Create and preserve affordable homes.
C. Create homeownership opportunities for low- and moderate- income households.
D. Support housing options that meet the diverse needs of older adults.
E. Address the needs of those struggling with homelessness.
F. Protect against displacement and poor housing conditions.
Keep Up To Date
Resolution No. R-2021-083 approved by City Council on June 15, 2021
Council Packet – Housing Action Plan (includes YPC Findings and YPC Draft Recommended Housing Action Plan)- distributed May 18, 2021 for Council public hearing on June 1, 2021
Draft Yakima Housing Action Plan

,

released April 2021 for YPC review
Notice of Application, Environmental Review, Public Hearing, and DNS issued April 8, 2021
Draft Strategy Categorization, December 11, 2020
Housing Action Plan Survey Results, December 9, 2020
Housing Policy Framework Evaluation, released in October 2020 for public review
Preliminary Housing Needs Assessment, released in April 2020 for public review
Introduction Presentation to City Council on December 5, 2019
How to Participate
Public outreach and engagement was a critical part of this planning process. Due to the current stay-at-home precautions due to COVID-19, in-person community engagement opportunities were postponed until further notice. However, there were other ways to get engaged:
Project Timeline
A preliminary project schedule is shown below. Uncertainty regarding the length of the "stay at home" restrictions to prevent the spread of Coronavirus could impact the timeline and some milestones. Once these restrictions are lifted, we will share more details about community engagement activities.