Housing Action Plan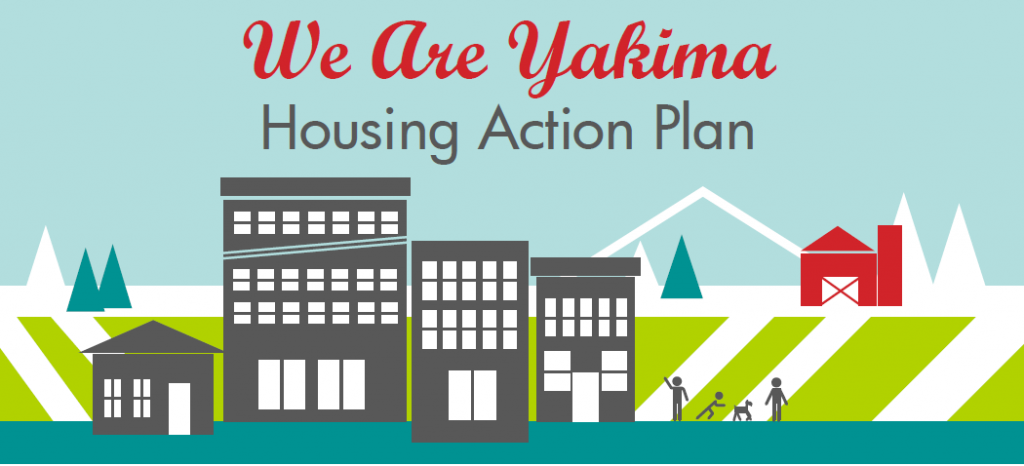 The City of Yakima is developing a Housing Action Plan to support and encourage new housing production to provide more housing choices and address local housing needs. This work will take place throughout 2020 and early 2021. It will consider the housing needs of current residents and workforce as well as projected future population growth. There are four primary areas of focus:
Provide more housing types and opportunities within existing neighborhoods
Home ownership opportunities for low- and moderate-income families
Housing solutions for seniors and elderly residents
Temporary and permanent supportive housing for people struggling with homelessness.
Learn More
How to Participate
Public outreach and engagement will be a critical part of this planning process. Due to the current stay-at-home precautions due to COVID-19, in-person community engagement opportunities will be postponed until further notice. However, there are other ways to get engaged:
Contact us at ask.planning@yakimawa.gov or (509) 575-6183 to provide comments and/or sign up to receive email announcements about this project.
Stay tuned for more opportunities to share your perspective as this process continues.
Project Timeline
A preliminary project schedule is shown below. Uncertainty regarding the length of the "stay at home" restrictions to prevent the spread of Coronavirus could impact the timeline and some milestones. Once these restrictions are lifted, we will share more details about community engagement activities.