Filling Out a Land Use Application
Turning in a complete application is crucial in making sure your application is moving along in the review process and can be completed in a timely manner. If you need a little assistance knowing how to fill out the form, you've come to the right place!
---
Parcel Number
If you're filling out an application form and you don't have the parcel number for your property handy, you can use CityMap, which is the city's GIS (Geographic Information Systems), to input your site address. After selecting "search," the parcel number will show at the top of the information window that pops up.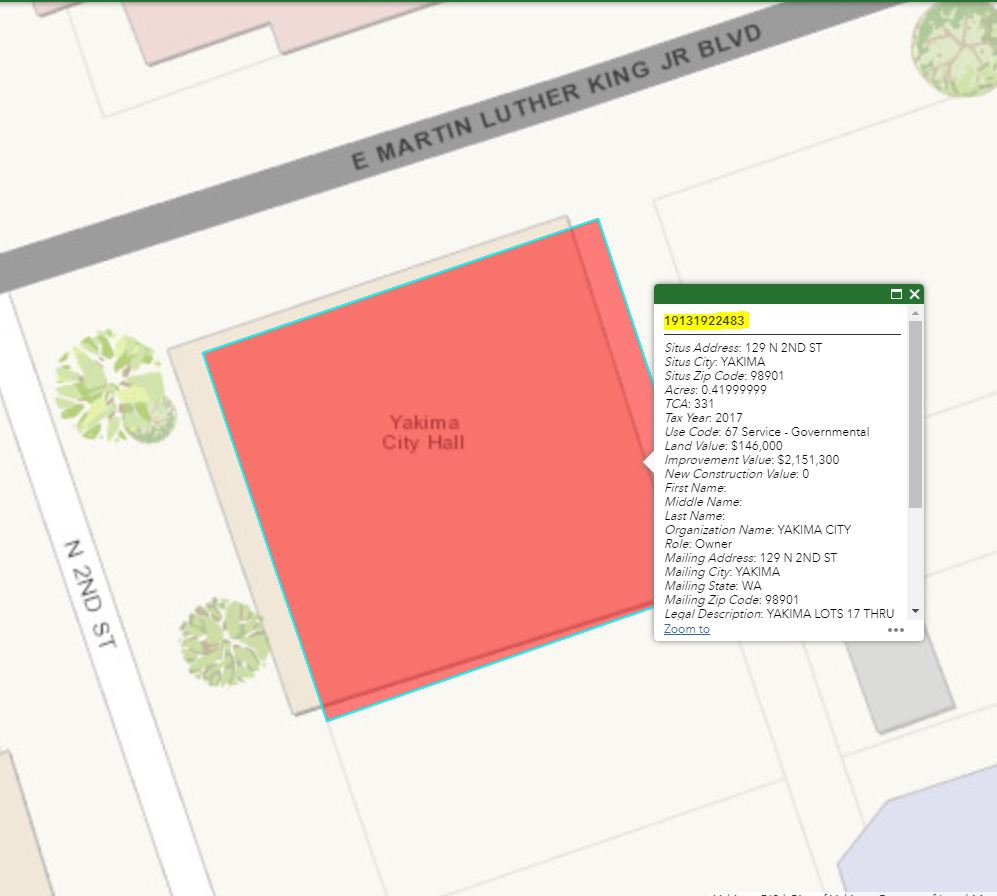 The parcel number can also be found in the title report for the property.
---
Zoning District
The zoning district of your property can also be found using CityMap. After entering in the site address or parcel number, scroll down in the information window and find "zoning."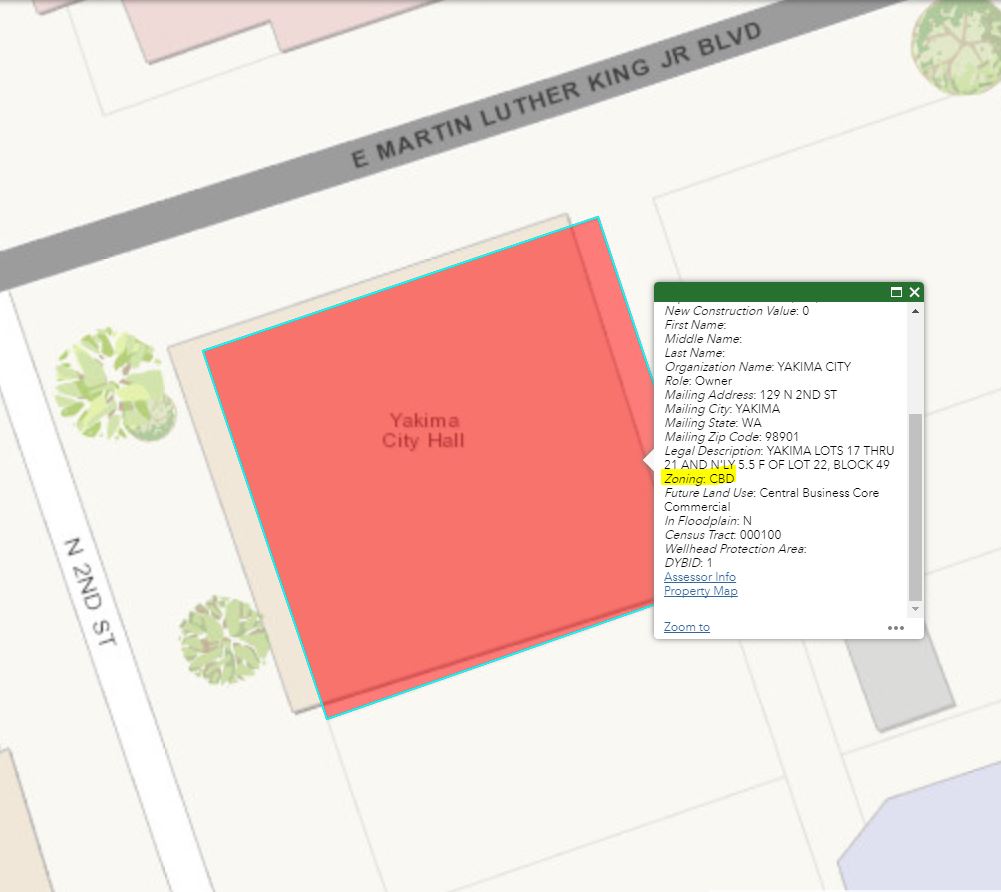 To gain a better understanding of how the zoning of your property affects what uses can be allowed there, take a look at the Permitted Land Uses chapter of our Municipal Code (YMC Ch. 15.04). Table 4-1 in that chapter displays what land uses are allowed in each zoning district.
---
Proposed Land Use Designation
As stated in our application forms, the proposed land use must be taken from YMC 15.04.030 Table 4-1. That table can be found here. It may be helpful to look at the definitions section of the Municipal Code as well to ensure that you are putting down the correct use.
---
Written Narrative
When it comes to answering questions in the narrative section of an application, it's helpful to understand what criteria your application will be reviewed for so that you can make a strong case as to why your proposal should be approved. The planner assigned to review your proposal will check that it complies with development standards such as adequate parking, appropriate lot coverage and setbacks, etc., as well as compatibility with the other uses in that neighborhood. The Yakima Municipal Code is where these development requirements are found. Chapter 15.05 Site Design and Improvement Standards is a good place to start. You can also view the zoning district definitions which outline what types of uses are appropriate and intended for each zoning district.
---
Site Plan & Site Plan Checklist
The site plan checklist in your application packet outlines what must be included on your site plan. It can seem a little overwhelming to gather all of the information for your site plan and draw it out if you are new to this process – but we're here to help! Feel free to call us at (509) 575-6183 if you have questions on the site plan requirements. You may also find it helpful to use this site plan template. Additionally, you can hire assistance from a private planning firm, land surveyor, or engineer to create your site plan.
Please keep in mind that it is highly suggested that subdivisions be prepared by a surveyor or engineer, however, final plats must be prepared by a registered surveyor or engineer due to the level of detail required for the review.
---
If you have questions please feel free to call us at (509) 575-6183 or email to: ask.planning@yakimawa.gov.