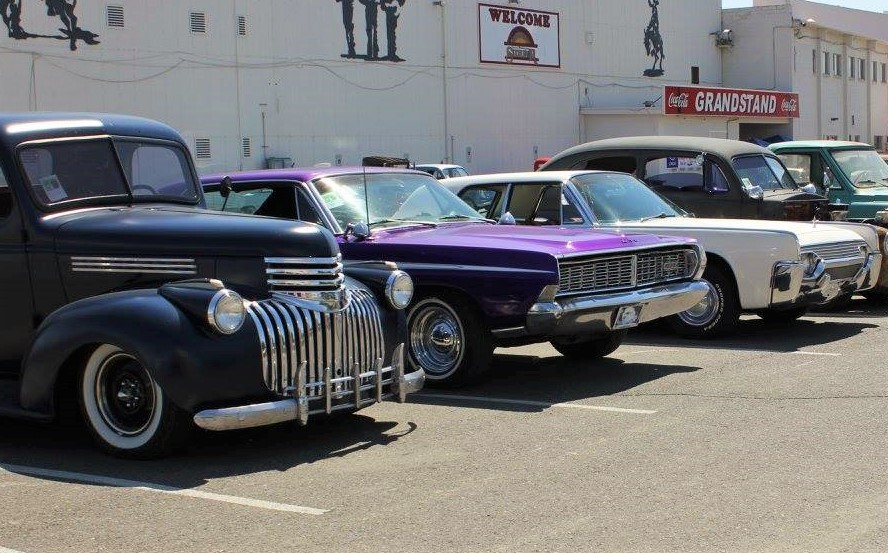 The 45th annual Vintiques Northwest Nationals will return to State Fair Park this week. Vendors and participants will begin setting up Thursday, August 1st on the fairgrounds and in the Yakima SunDome.
Besides admiring more than 600 classic automobiles from 1972 and older on the grounds of State Fair Park, spectators can enjoy the 2nd annual SunDome Shootout custom car show in the air-conditioned SunDome. There will also be concessions on site.
The general public can attend the Vintiques Northwest Nationals show from 9:00 am to 8:00 pm on Friday, August 2nd, and 8:00 am to 6:00 pm on Saturday. An admission fee will be charged.
This year's event will feature a concert by American Honey, a contemporary and traditional country band, at 7:00 pm on Friday at State Fair Park. The concert is included with paid admission to Vintiques Northwest Nationals.
Lawn mower drag races are also planned from 9:00 am to 3:00 pm on Saturday.
More than 40 prizes will be awarded to entries during this year's Vintiques Northwest Nationals.
The Vintiques Car Club of Yakima organized the first show in 1974. It was held at Sportsman's State Park and hosted approximately 20 cars. Every year since then the Vintiques Northwest Nationals have been held at State Fair Park, which was previously known as the Central Washington State Fairgrounds.
The non-profit Vintiques Car Club of Yakima also contributes $10,000 to charities each year. Recipients include Operation Harvest, the Make-a-Wish Foundation and Children's Wishes and Dreams.
Visit www.vintiques.com for more about Vintiques Northwest Nationals.