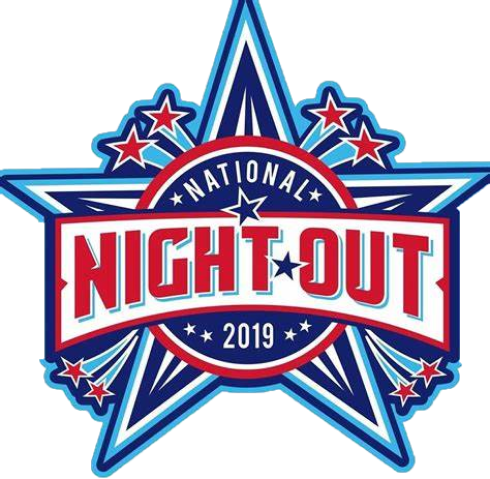 Throughout the Yakima Valley and across the nation, communities will be throwing a "going away party for crime" during the annual National Night Out on Tuesday, August 6th. In addition to numerous neighborhood block parties, several organizations and businesses will be sponsoring National Night Out events.
As a result, the August 6th Yakima City Council regular meeting will be held on Monday, August 5th at 5:30 pm at Yakima City Hall so Council members can attend National Night Out events on Tuesday evening.
"We want residents to be able to get to know their neighbors," said Assistant Mayor Dulce Gutierrez, who chairs the Yakima City Council's Public Safety Committee. "There's something about sitting down together, sharing a meal, that helps people get acquainted. It's a natural way to build community."
Sponsored National Night Out events on Tuesday include:
Henry Beauchamp Community Center, 1211 S. 7th St., from 4:00 pm to 6:00 pm. This event will be held at Southeast Community Park and include inflated jumpers, face painting, fire trucks and firefighters. Free food and beverages will be provided.
New Jerusalem Baptist Church, 915 S. Naches Ave., from 5:30 pm to 8:30 pm.
Bearded Monkey Cycling & Fitness, 1802 W. Nob Hill Blvd, from 6:00 to 9:00 pm.
The Yakima Police Department also can provide information for residents who want to form their own National Night Out block party. Contact Community Services Officers Amy Hayes or Nikki Sandino at 575-6197 for more information, or reach them via e-mail at ypdcs@yakimawa.gov.
National Night Out events on August 5th, August 7th
The community is invited to get a jump start on National Night Out festivities with a Countywide Kickoff Celebration on Monday, August 5th, from 5:00 pm to 8:00 pm at the City's Miller Park, 513 N. 3rd St. The celebration will be hosted by Safe Yakima Valley and include free face painting, water activities, grilled hamburgers and hot dogs, games and music.
Organizers are expecting as many as 700 participants at the Kickoff Celebration. As a result, East E Street will be closed to traffic between North 3rd Street and North 4th Street.
The Yakima Housing Authority is planning a National Night Out event on Wednesday, August 7th from 6:00 pm to 8:00 pm at Astria Regional Medical Center, 110 S. 9th Ave. It will include free food, music, a raffle, and entertainment.
National Night Out began in 1984. In its first year, about 400 communities participated in National Night Out activities. The 36th annual version of the event this year is expected to include more than 16,000 cities and towns and an estimated 38 million people.
Visit https://natw.org/ for more information about National Night Out.