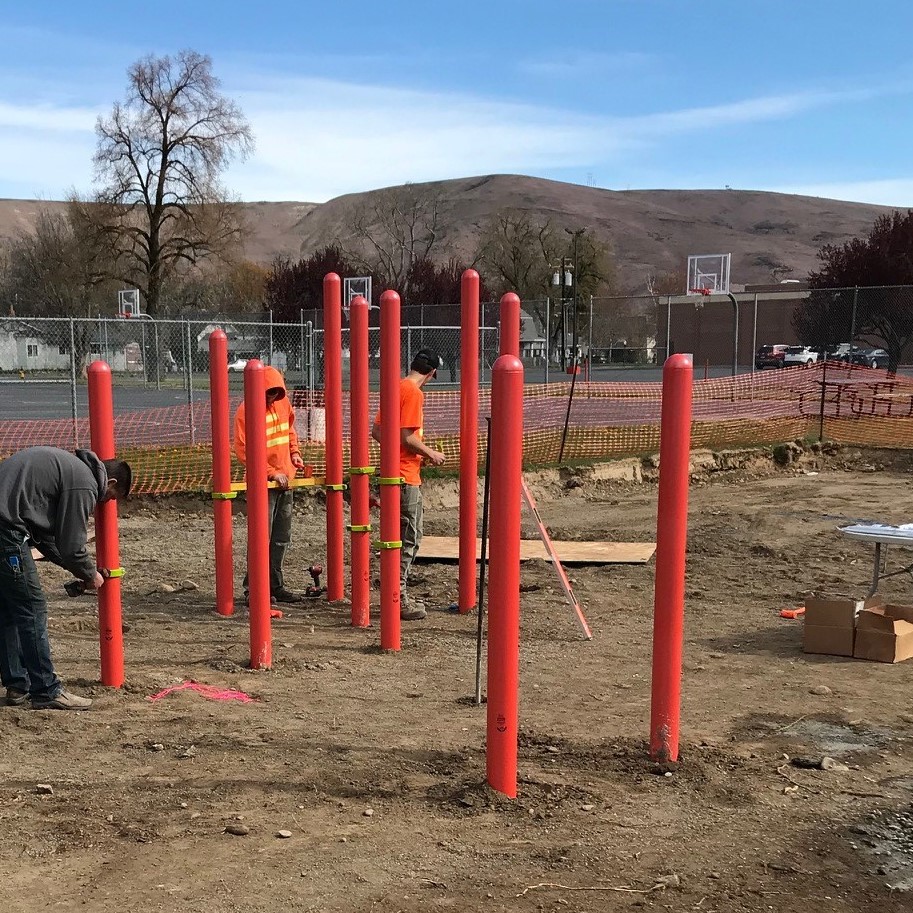 ---
Work began this week to install a new playground at Miller Park, located at 4th Street and E Street.
Cost of the playground equipment and install is $148,000. It is funded through the Washington State Legislative Capital Budget and private donations.
The new playground is part of a community effort launched in September 2020 to improve Miller Park.
"We are so pleased to be able to make improvements to this essential northeast neighborhood park," said Parks and Recreation Manager Ken Wilkinson. "Our purpose is revitalize Miller Park as the heart of the community."
Total fund raising for the park is $650,000. The goals are to increase safety, health & recreation opportunities and a community gathering place for education, outreach and collaboration.
"Alone we can do little, but together we can move mountains," said Bertha Alicia Garza, a community member who helped begin the drive for improvements to Miller Park.
Next steps to improve Miller Park include adding the picnic shelter, basketball lighting and fencing, adding a restroom, shade structure for the performance area and a walkway through the park.
Visit https://restoremillerpark.org/ for more about the Miller Park Improvement Project.
Donations can be sent to:
Yakima Valley Community Foundation
Miller Park Improvement Fund
111 University Parkway, Suite 102
Yakima, WA 98901
Miller Park was constructed in 1923 and sits on nearly four acres. It was Yakima's first designated neighborhood park.
Click https://yakimaparks.com/parks/miller/ for more about Miller Park.