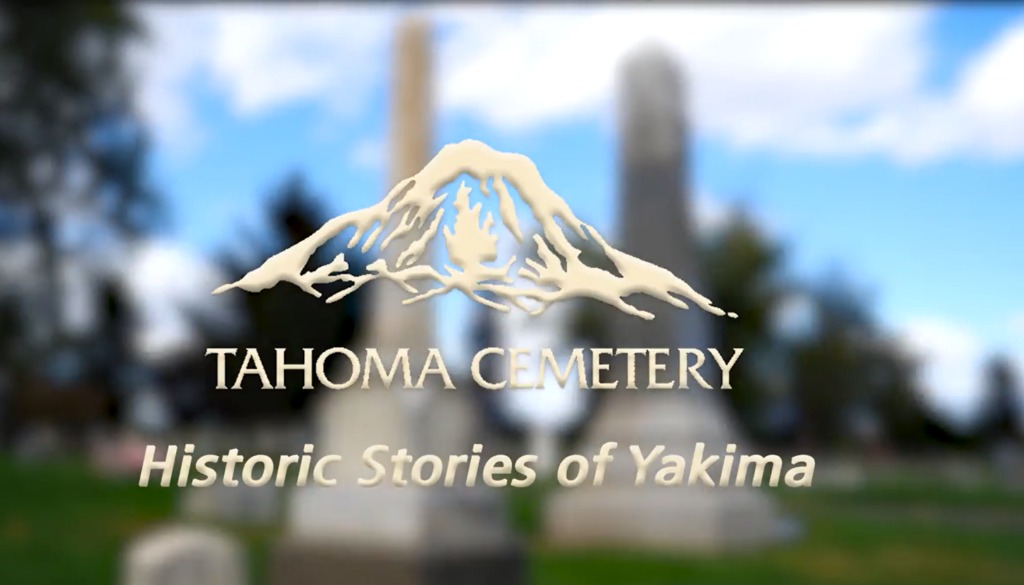 Historic stories of Yakima are featured in a new video series, "Tahoma Tours," offering virtual tours of the City of Yakima's Tahoma Cemetery, 1802 Tahoma Avenue.
The first episode – available at https://www.youtube.com/watch?v=m-OElZrb3VA – provides a Tahoma Cemetery overview such as sections of the cemetery dedicated to early pioneers and local community service groups.
Future episodes will include virtual tours of the original city sections, a Tahoma Cemetery section dedicated to Union Army veterans of the Civil War and the Tahoma Mausoleum.
The video series is produced by the City of Yakima Community Relations Office. The cemetery tour series is available on the City's YouTube channel and will air on Y-PAC.
Ellen Almendinger serves as host for the "Tahoma Tours" series. Each year, in coordination with Yakima Parks & Recreation, Almendinger typically leads a series of in-person walking tours of the cemetery. Tours are canceled this year due to COVID-19.
"Though they can't tour the cemetery in person, our hope is that community members can gain an appreciation of Yakima's history at Tahoma Cemetery through these virtual tours," said Parks & Recreation Manager Ken Wilkinson.
Click https://www.yakimawa.gov/services/cemetery/ or call 575-6026 for more about Tahoma Cemetery.
Click https://www.yakimawa.gov/covid19/ for more about the City of Yakima's response to COVID-19.