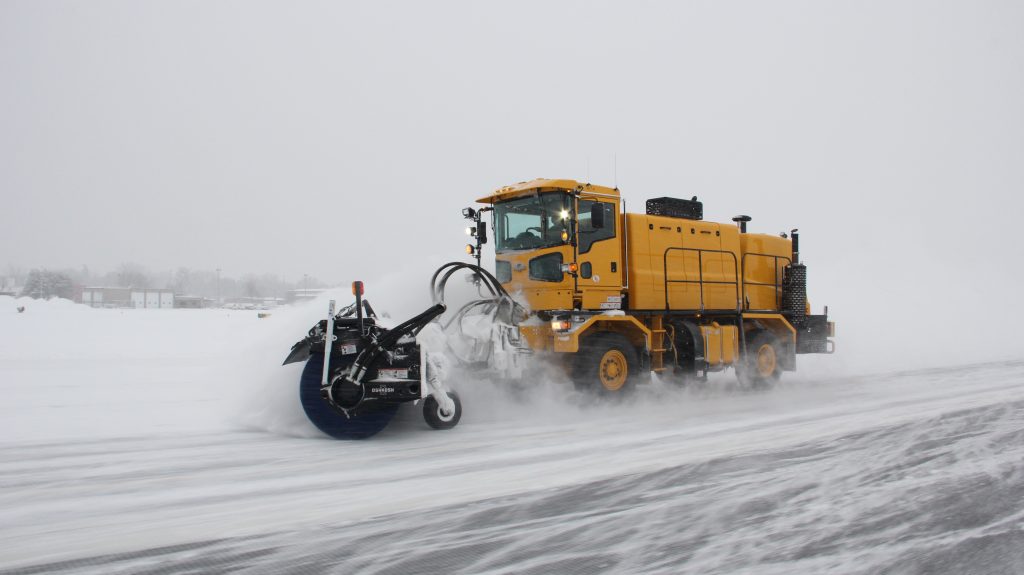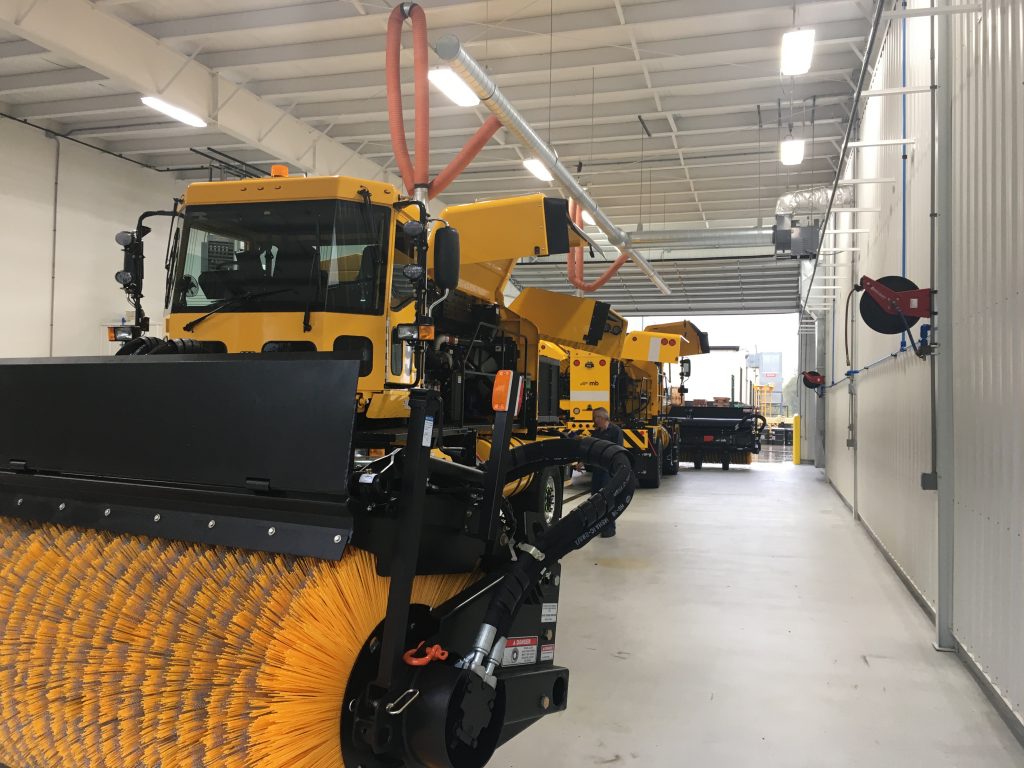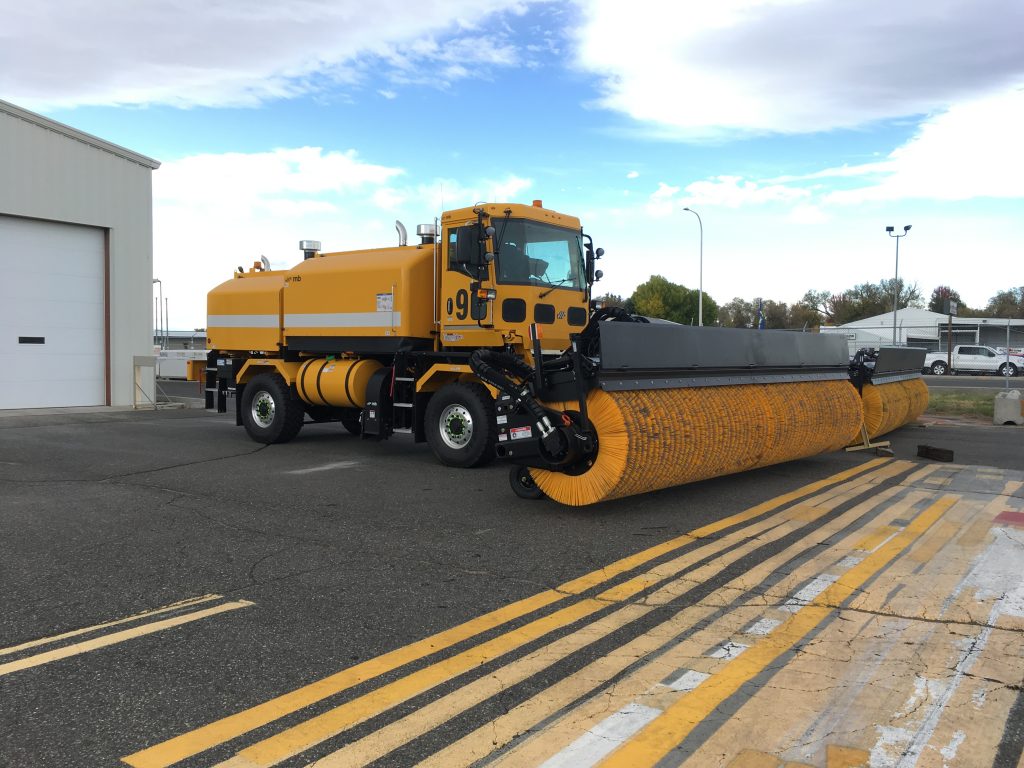 Just in time for winter, Yakima Air Terminal-McAllister Field this week received two key pieces of snow removal equipment.
The two high-speed runway brooms now in place at the Yakima Airport are designed to sweep snow off the pavement with poly and wire bristles driven by two engines generating a total of 785 horsepower. Each machine is designed to remove up to three inches of snow per hour from a surface area of 2.28 million square feet.
"Given the airport encompasses approximately 5.57 million square feet of asphalt, it was important to add these high-capacity machines to keep up with heavy winter snowfall," said Airport Director Rob Peterson.
No local tax funds were spent to acquire these machines. The total cost was $1,148,921, with 90 percent of the funds paid by the Federal Aviation Administration through a grant and the remaining 10 percent from the airport's Passenger Facility Charge program.
"These high speed runway brooms will be a great addition to the airport's already robust snow removal equipment fleet," said Peterson. "These machines will not only help the airport combat the snow, they also increase safety as aircraft operate at the Yakima Airport."
Including the new runway brooms added this week, Yakima Air Terminal-McAllister Field now has three brooms, three plows, two snowblowers and one liquid de-ice trailer.
For more about the Yakima Air Terminal-McAllister Field, visit https://flyykm.com