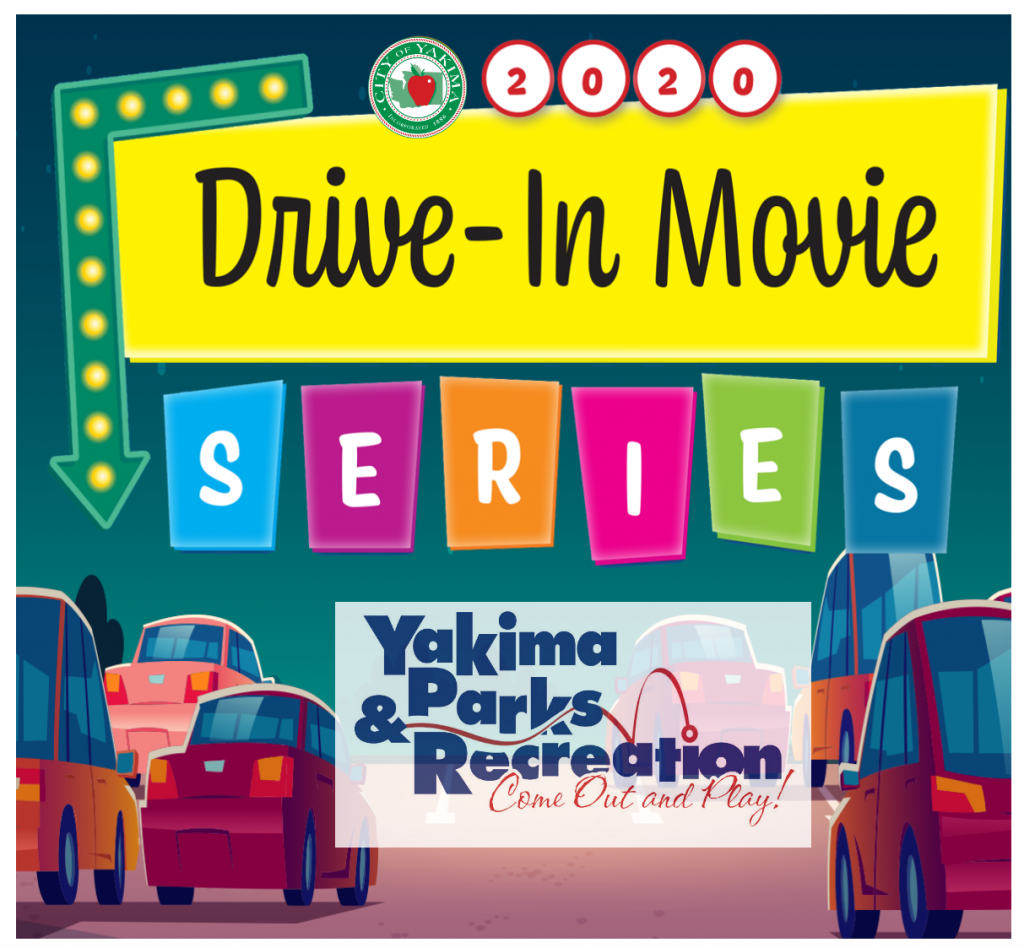 Yakima Parks and Recreation is offering the community three opportunities for free drive-in movies during the month of August.
Movies will be shown at the Gateway Complex at Kiwanis Park. Showtime each night will be approximately 8:30 pm. The schedule is as follows:
Sonic the Hedgehog, Saturday, August 8th
Aladdin, Saturday, August 15th
Rudy, Saturday, August 22nd
"We are so excited to be able to offer these drive-in movies, especially since we previously had to cancel the Outdoor Summer Cinema series due to the state's COVID-19 restrictions," said Parks and Recreation Manager Ken Wilkinson. "We do ask the public to please be patient with City staff as this is a new venture for us."
Those attending the drive-in movie series can listen to the movie audio broadcast in their vehicles by tuning their radio to 106.9 FM, KRUZN KTCR. Yakima Parks and Recreation is partnering with the radio station and Stephens Media Group to provide in-vehicle audio for the drive-in movies.
Due to ongoing COVID-19 precautions for social distancing, concessions will not be offered. Those attending the movies will need to remain in their vehicles.
Yakima Parks and Recreation encourages community members to only have members of their immediate household in their vehicles.
Those who need to leave their vehicle to visit the restroom will need to wear face coverings.
Yakima Parks and Recreation is offering the free drive-in movies because expanded activities will be allowed in Yakima County under a modified Phase 1 of the state's Safe Start program. Those expanded activities go into effect Saturday, August 1st.
On Facebook and on its website, Yakima Parks and Recreation is offering online, virtual programs and videos for activities such as soccer, cooking, Zoom meetings and origami. Call 575-6020 or visit https://yakimaparks.com/ for more about Yakima Parks and Recreation.
Visit https://www.youtube.com/channel/UCF_-Hhv4kJwoQ_YUg35xWOg for Yakima Parks and Recreation's YouTube channel featuring craft, recreation, music and travel videos.
The City of Yakima continues its "Mask Up to Open Up" campaign. It encourages the community to wear masks and take other precautions to help slow the spread of the pandemic and open up the area to more business and activities.
Click https://www.yakimawa.gov/covid19/ for more about COVID-19 precautions.