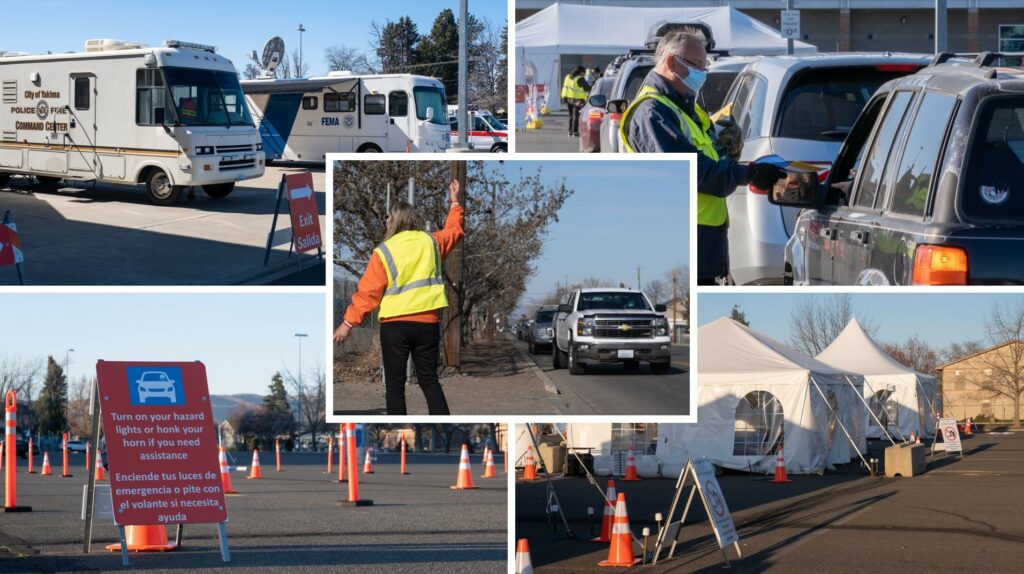 This week's photo is a montage showing activity at the State Fair Park COVID-19 vaccination center. The montage was created by the Washington State Department of Health for National Public Health Week.
State Fair Park is the first fully FEMA-funded COVID-19 vaccination site in the country.
Click http://spr.ly/6188HIUiE for details.