A $12,000 state grant will help the City of Yakima explore the possibility of establishing Naches Avenue as a Local Historic District in the City of Yakima.
The funds are from the Washington State Department of Archaeology and Historical Preservation (DAHP). The grant was announced during the City of Yakima's Historic Preservation Commission meeting on June 26th.
"The grant will be used to build an inventory of historical buildings on Naches Avenue," said Associate Planner Trevor Martin, the Historic Preservation Commission's staff liaison. "Depending on how well preserved they are, Naches Avenue could then be nominated to the Local Register of Historic Places to develop an awareness of the area and preserve its historic integrity."
Naches Avenue is one of Yakima's oldest residential areas. The grant-funded work will likely begin in October and continue through next spring, Martin said.
Potential National Register Historic District for "Fruit Row"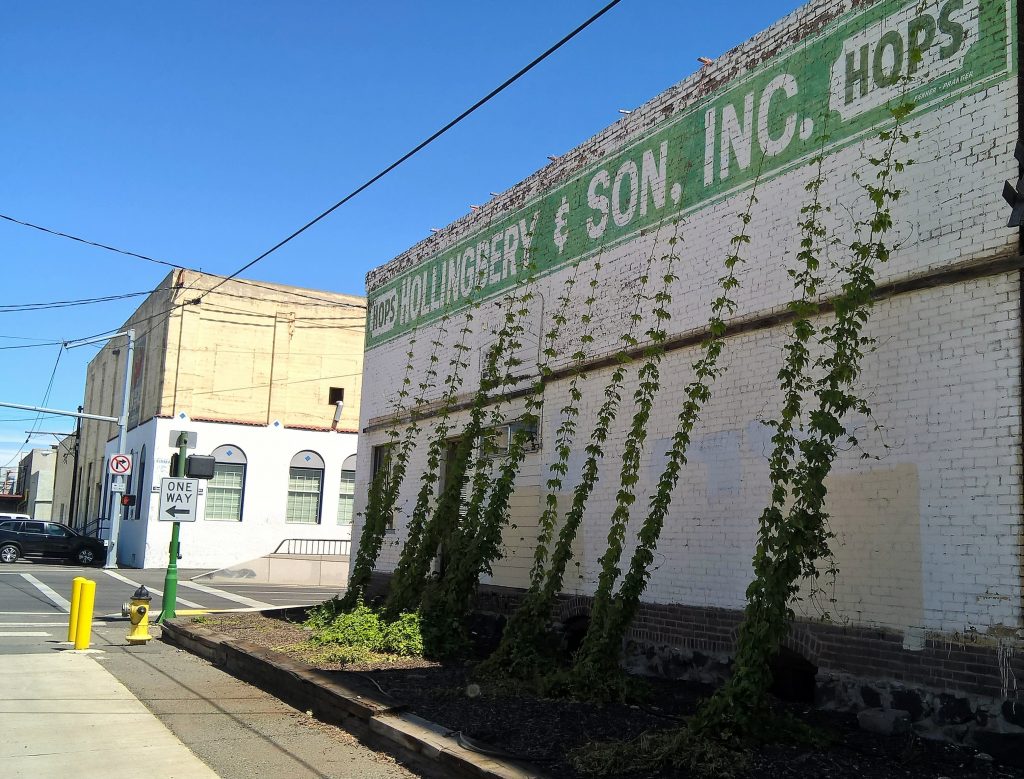 This marks the second consecutive year Yakima has received a DAHP grant. In June 2018, the City received a $12,000 DAHP grant for "Fruit Row," a row of fruit and ag-related facilities on First Avenue from Yakima Avenue up to D Street that dates back to the early 1900s.
That grant was used to build an inventory of historical buildings on "Fruit Row" and then examine the condition of the buildings.
Results of the grant-funded "Fruit Row" research were unveiled during the June 26th Historic Preservation Commission meeting.
"We felt very strongly that there is a potential National Register Historic District tied in within the survey area," Spencer Howard of Northwest Vernacular, Inc. said during the June 26th "Fruit Row" presentation. He listed 24 contributing "Fruit Row" properties constructed between 1892 and 1968 that had the potential for a National Register Historic District.
Click http://videos.yakimawa.gov/CablecastPublicSite/show/9310?channel=2 to watch Y-PAC coverage of the June 26th Historic Preservation Commission meeting and the "Fruit Row" presentation.
Next steps for "Fruit Row" include the Historic Preservation Commission and Yakima Planning Commission holding a possible joint meeting in August. The report is expected to be presented to DAHP on September 3rd.
Visit https://www.yakimawa.gov/services/historic-preservation-commission/ for more about the City's Historic Preservation Commission.