A free Shakespeare production, a second annual iron chef event, projects to help the community, and much more are included in the Winter 2019 Newsletter published by the City of Yakima's Harman Center at Gailleon Park.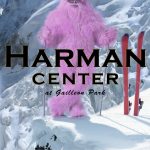 The newsletter covers activities at the center scheduled during January, February, and March. It includes event announcements, as well as a weekly schedule calendar of ongoing favorites such as fitness and education classes.
Harman Center community projects begin with a program to knit hats and blankets for premature newborns and chemotherapy patients. The knitting will take place in the Harman Center lobby on January 9th & 23rd, February 6th & 20th, and March 13th & 27th.
"Yarn and loom donations are very much appreciated," said Recreation Program Supervisor Leslie Richards.
The 16-page newsletter is available by clicking https://yakimaparks.com/assets/2019-Q1-Newsletter.pdf
The Harman Center is located at 101 North 65th Avenue. Information on the senior center's activities is also available by calling 575-6166 or visiting https://yakimaparks.com/senior-center/